---
It's here! Spend your Memorial Day Weekend with GLBCR at Frankenmuth, Michigan for the 2015 Dog Bowl on May 23 and 24. Bring the whole family (two-footed and four-footed members) to the world's largest Olympic-style event for dogs. You can try your paw at Agility, Lure Coursing, Barn Hunt, Fun Races, Pet Tricks, a Costume Contest, and of course, Border Collies and the GLBCR Booth Crew. For more information
Click Here
---
Do you have room in your home and in your heart? GLBCR is look for foster homes so we can help more of these wonderful dogs. We have a large support group in place and are happy to answer any questions you might have about our process. Remember how happy you were when you adopted your dog? Here's your chance to share that happiness. Just click on the link below that says "volunteer." We look forward to hearing from you!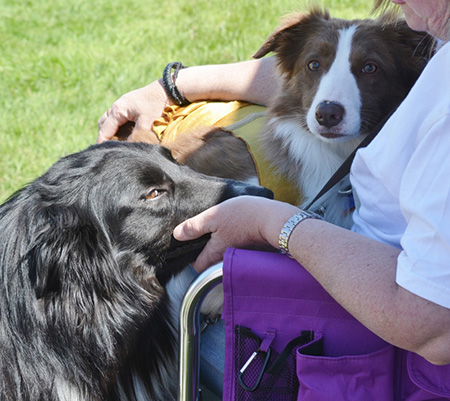 ---
Have you adopted a dog from GLBCR? We would love to receive an update.
Email us
with stories and pictures of your GLBCR alumni.
---