Other Available Dogs
Please be patient while the pictures download.
Unfortunately, we do not always have enough foster space to accommodate the many Border Collies who need to be rescued. And luckily, some owners who need to place their dogs keep them until a suitable home is found. The dogs below are listed as a service to those individuals or other rescue groups. Great Lakes Border Collie Rescue has not met these dogs and therefore, makes no representations of the health, temperament, or suitability of these dogs. Nonetheless, they still need homes. If you are interested in one of the listed dogs please contact the owner/shelter directly. These are not GLBCR foster dogs and it is not necessary to fill out an adoption application. All adoption details will have to be negotiated with the owners of the listed dogs. Please be patient while the pictures download.
We try to keep these pages up to date. Please email us if you are having difficulties getting in touch with one of the listed rescuer or if a dog has been adopted.
Other border collie rescues in the area:
Comebye Border Collie Rescue (formerly APA of Southern IL)
Midwest BC Rescue
MidAmerica BC Rescue
Wisconsin BC Rescue
Jack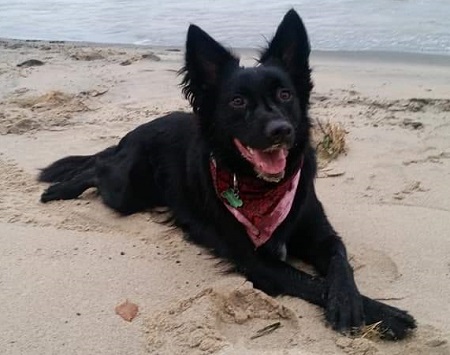 Gender: Male
Age: 3.5 Years
Location: Western Michigan


Jack is a 3.5 year old energetic Border Collie/German Shepherd cross looking for his furever home. His bouncy, quirky personality make him quite the clown and entertaining companion. He prefers men and needs to be introduced to other adults slowly. He's good with other dogs, is fully housebroken, rarely barks, and knows basic commands. He is also neutered and UPD on all shots.

For more information contact Elaine: email.