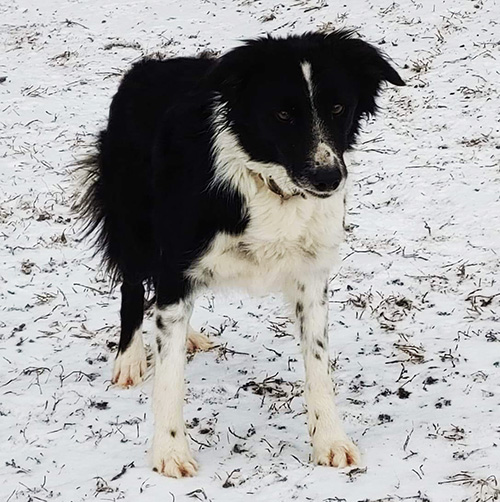 Gender: Male
Age: 6 Years
Location: Mid-Michigan


Moss is a sweet, good-natured fellow looking for an active pet or sport home. He is a 6 year old neutered male, who has always known a loving home. He is good with other dogs, kids, and people. He would most likely herd indoor cats. Moss travels well in the car, and is quiet in his crate. It is unknown if he is housebroken. Moss has a strong herding instinct, and can be difficult to call off of livestock and other dogs. Because of this, his off-leash control is uncertain, and he will need to be walked on a leash for quite some time in his new home. Moss is also obsessed with TV and computer screens, and would do well with being crated during TV time. Moss is fully vetted and chipped, and enjoys good heath; no injuries or illnesses ever. Moss has had extensive herding training, but has not progressed to a high standard. Moss lives currently in a multi-dog household, and we feel he deserves a home where he can enjoy more individual attention.

For more information contact Wendy: email.