Seger
Gender: Male
Age:
Height/Weight:
House-trained:learning
Fenced yard required:
Location: SE Michigan
Foster Home: GLBCR


Crate-trained: learning
Treat-motivated:
Toy-motivated:
Likes Car Rides:
Good with cats:
Good with kids: yes
Commands:
---
In rescue, we learn about dogs in need from a variety of sources. Sometimes itís a shelter, sometimes itís an owner, sometimes itís just word of mouth. And sometimes itís Facebook.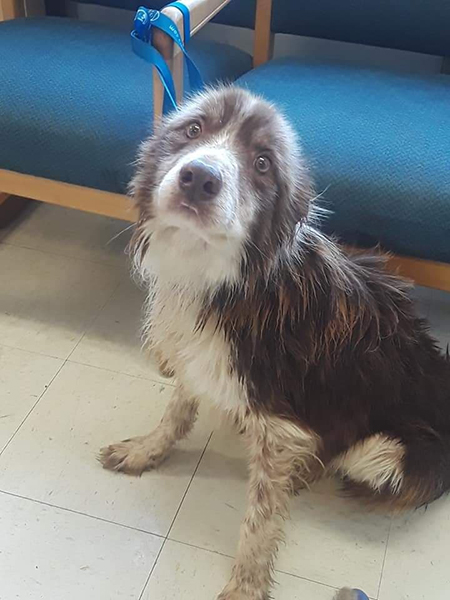 This sad little guy received 296 ďlikes,Ē 75 comments, and 903 shares before his stray hold was up. We had him on our radar, but werenít too worried because he had so much local interest. He had someone waiting to adopt him that Friday at noon, despite the weather. They took him straight to the vet and he tested positive for heartworms. So they returned him.
Patty picked him up the following Monday.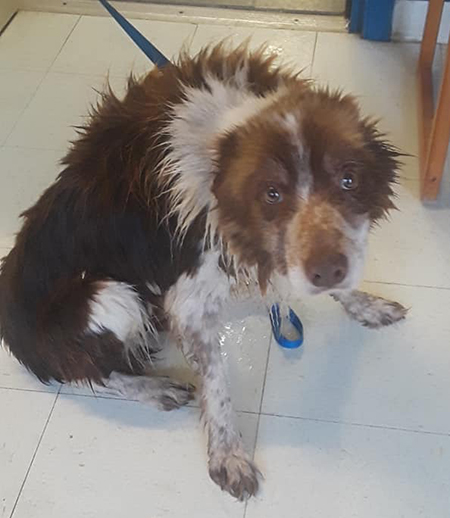 His foster dad named him Seger.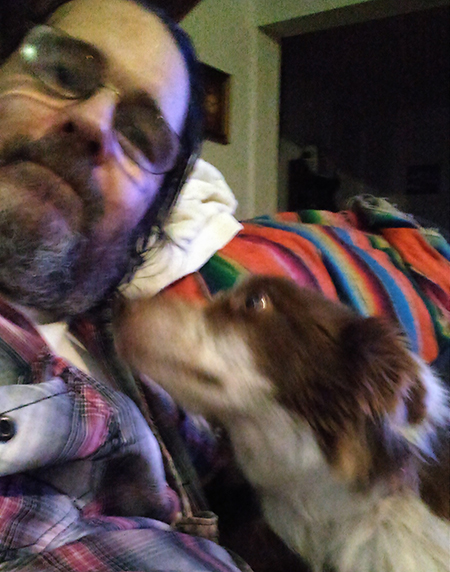 Segerís first vet visit went as expected. In addition to the heartworms, Seger also had whipworms, hook worms, and coccidia. He had frost bite on his ear tips, worn teeth, and he weighed only 31 pounds, which qualifies as emaciated.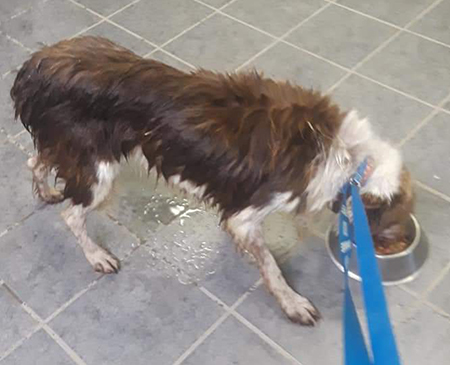 Fortunately, Seger has a gentle and generous nature, and he tolerated all the poking and prodding at the vetís office like a rock star. The plan is to build up his health with good food and comfy couches, so he can tolerate the heartworm treatment. He will not be available for adoption until his medical issues have been resolved.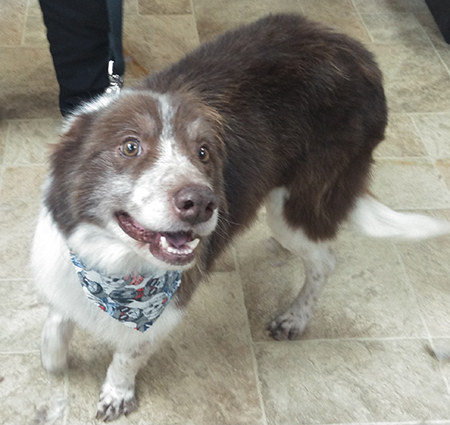 ---
---
Photos
---
Videos