Seger
Gender: Male
Age: 6 Years
Height/Weight: 20" / 50 lbs
House-trained: Yes
Fenced yard required: yes
Location: SE Michigan
Foster Home: Jeff


Crate-trained: Yes
Treat-motivated: Yes
Toy-motivated: some
Likes Car Rides: yes
Good with cats: NO
Good with kids: yes
Commands: Kennel up, sit, working on lay down, recall is improving
---
Seger was adopted in July, 2019. Here he is with his new family!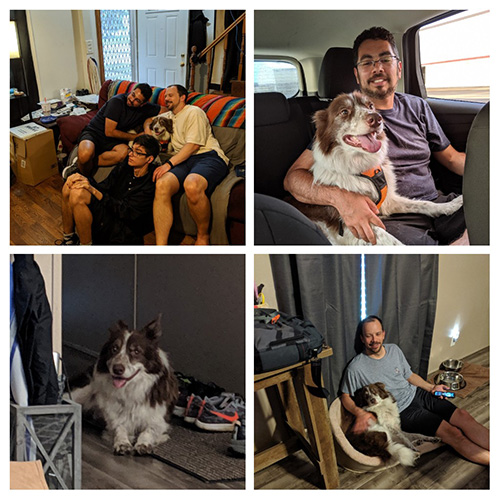 ---
Seger - Chapter 2:
TURN THE PAGE...
Now that his health issues are resolved, Seger's true nature has been revealed.
On the plus side, Seger is a beautiful and very affectionate boy who loves all people of all ages. He loves to cuddle and give kisses. He gets along great with male dogs that have been fixed and female dogs. But he does not like intact males or cats. Especially cats.
After all of his medical treatments his vet said he will need to wait until September to get fixed so he will need a contract agreeing to have him neutered. Due to his health issues we have not been able to work on many commands, this is actually a good thing because now his adopter will get to spend some quality bonding time with him. Seger does know "kennel up" and sit. We have also been working on down, wait. and off. His recall is improving but if he is focused on something I would not trust it.
This boy deserves a warm loving home, and to spend his life with a family who will love him back.
---
Seger (along with foster dad, Jeff) joined the GLBCR Booth Crew at the 2019 Dog Bowl event in Frankenmuth, MI. Seger was a rock star rescue ambassador for two days solid, meeting hundreds of visitors and schmoozing the fans. We could have adopted him out numerous times to the many fast friends he made!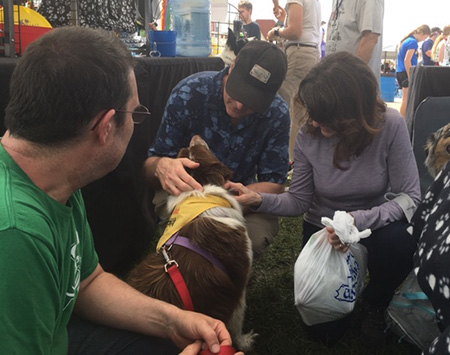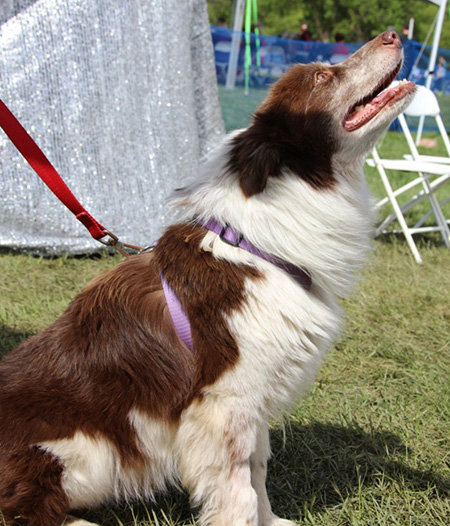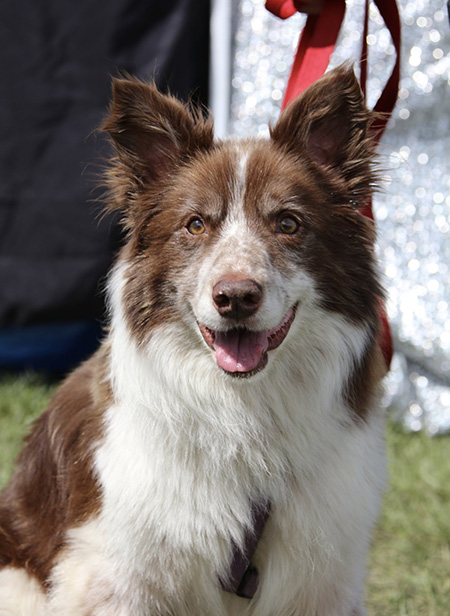 ---
In rescue, we learn about dogs in need from a variety of sources. Sometimes itís a shelter, sometimes itís an owner, sometimes itís just word of mouth. And sometimes itís Facebook.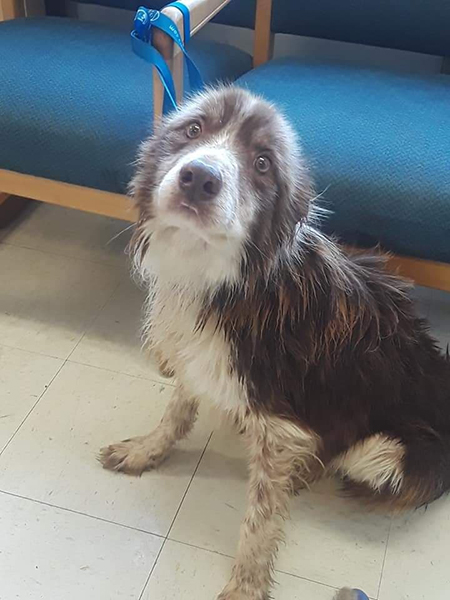 This sad little guy received 296 ďlikes,Ē 75 comments, and 903 shares before his stray hold was up. We had him on our radar, but werenít too worried because he had so much local interest. He had someone waiting to adopt him that Friday at noon, despite the weather. They took him straight to the vet and he tested positive for heartworms. So they returned him.
Patty picked him up the following Monday.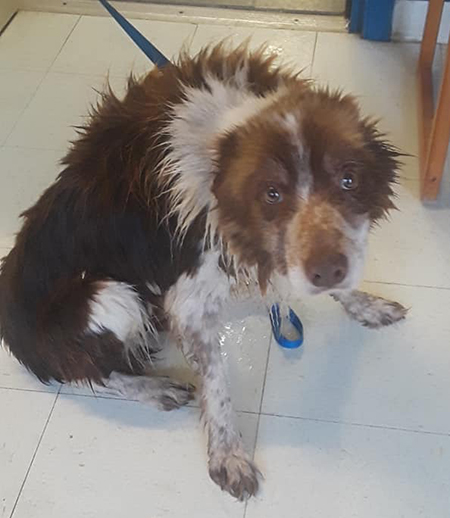 His foster dad named him Seger.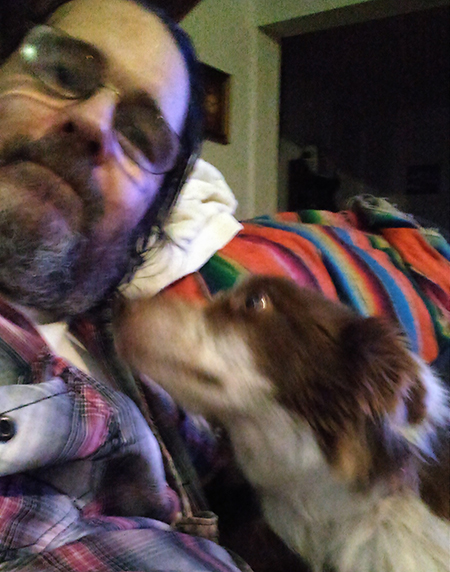 Segerís first vet visit went as expected. In addition to the heartworms, Seger also had whipworms, hook worms, and coccidia. He had frost bite on his ear tips, worn teeth, and he weighed only 31 pounds, which qualifies as emaciated.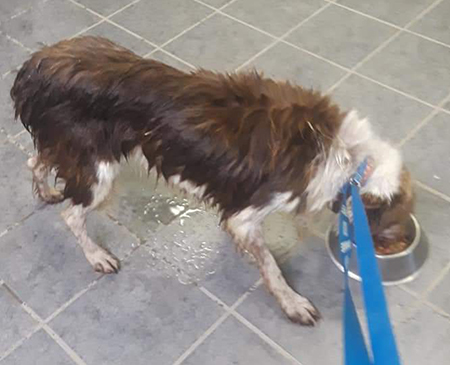 Fortunately, Seger has a gentle and generous nature, and he tolerated all the poking and prodding at the vetís office like a rock star. The plan is to build up his health with good food and comfy couches, so he can tolerate the heartworm treatment. He will not be available for adoption until his medical issues have been resolved.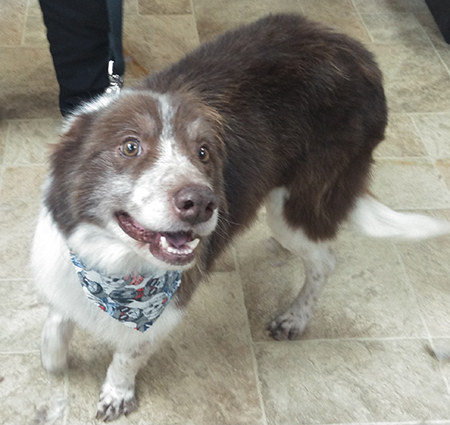 ---
---
Photos
---
Videos