Ozzy
Gender: Male
Age: 2-3 years
Height: tbd
Weight: 26 lbs
House-trained: yes
Fenced yard required: yes
Location: Mid-Michigan
Foster Home: Tammy G.


Crate-trained: Yes
Treat-motivated: Yes
Toy-motivated: Yes
BC Experience Required: No
Good with dogs: yes
Good with cats: tbd
Good with kids: yes
Commands: sit, stay, come, down, kennel up
---
Ozzy is a social butterfly. He loves to meet new people and dogs. He has adapted quickly into my pack and family.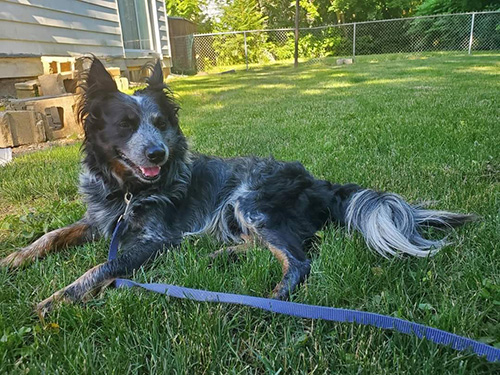 When Ozzy first came home with me, he showed confidence, love, basic training (sit, stay, come, down, kennel up), did not jump on furniture (will jump on furniture with approval), will put himself to bed in his crate or snuggle in your bed. He has very good recall. Since Ozzy is very fond of small dogs, he has climbed over my 4' cyclone fence to go socialize with the neighbor's dogs. When Ozzy runs to the fence, I can call him off and have him come back to where I am. His recall is very good. He will need to be supervised outside in case he gets focused on little dogs.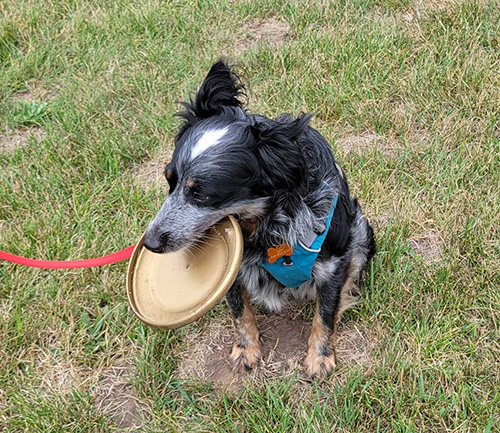 Ozzy enjoys obedience training; he did not know how to play with toys when he came to us and since has learned to enjoy catching a frisbee in the air or rollers and went swimming in a pool with my dogs. He still really doesn't play with dog toys or chew on bones. Ozzy is very easy going and loves life and has a great Off switch.
Ozzy Enjoys and Loves the following:
• Being with his person (will whine a little when you leave him, he just wants to go where you're going)
• Car Rides
• Belly Rubs and Snuggling
• Going for walks or hiking
• Camping
• Being with his family dogs and doing what they do.
• Frisbee (just learning and loves it)
• Swimming or Kayaking (would need additional training)
• He really loves having FUN!
• Small Dog and Children (he has not been around children under the age of 4 years old).

Ozzy has truly spoiled me being his foster mom, so I want to spoil Ozzy by finding him his forever person and home. Ozzy would do best in a home with other dog(s) like him, and humans that love to spend time with him. He is truly an amazing little boy, who deserves the Best Life can give him.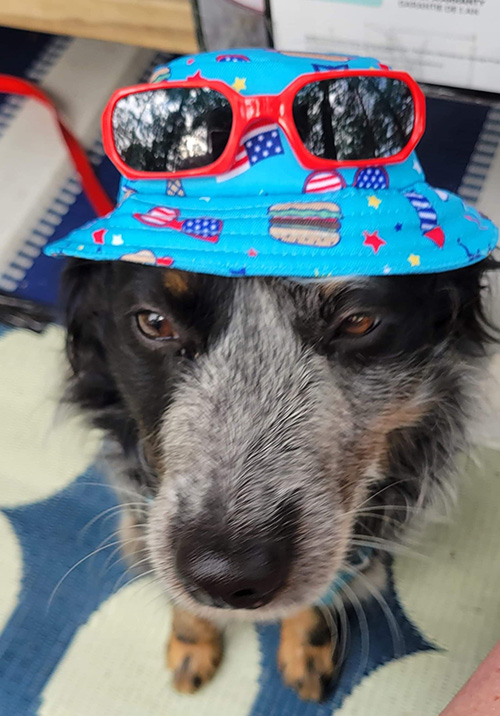 ---
---
Photos
---
Videos