Nessie
Gender: Female
Age: 3 Months
Height/Weight: wee/tiny
House-trained: learning
Fenced yard required:
Location: NW Ohio
Foster Home: Darlene


Crate-trained:learning
Treat-motivated:
Toy-motivated:
Likes Car Rides: Yes
Good with cats: Yes
Good with kids: Yes
Commands:
---
Nessie was adopted in October, 2017. Here she is with her new family, including sister Polka, a GLBCR alumna!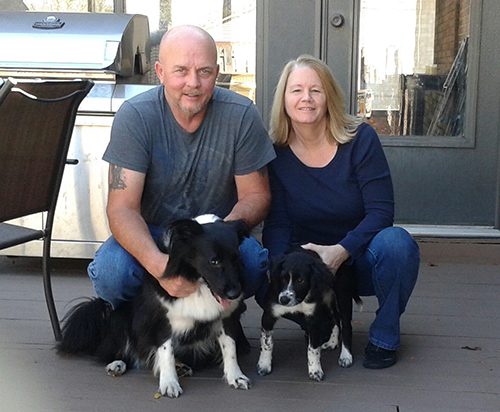 ---
Nessie was quick to learn her name and comes running to sit quietly to get her treat. She has the border collie head tilt when you talk to her. Like she is really trying to understand what you're saying. Or maybe she's just waiting to hear the word "treat". LOL
Since we hit some hot weather, I got out the small pool and found out I have water dogs here! Wallace and Nessie just love jumping in, chasing toys in the water and splashing around.
This little girl will definately steal your heart!
---
Nessie is the smallest of the 3 siblings but makes up for her size in sheer Border Collie energy. She is also the most vocal of the 3! When I take one out to work with individually and itís not her, she lets me know how she feels about being left behind! But she is quiet in her crate at night and has not had any accidents. The pups are in their crates for 7 hours overnight and have all done very well.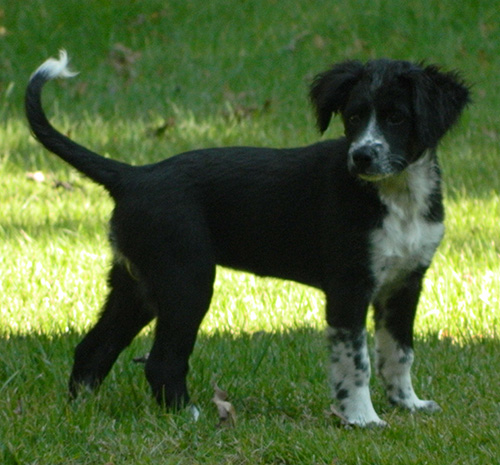 Nessie is also the fastest when she gets to run free in the back yard. Loves to run around the trees and come flying past me only to make another loop until she smells a treat in my hand. Quite a contrast to how she settles right down and loves to cuddle when picked up. Border Collie energy and smarts and has a great off switch too.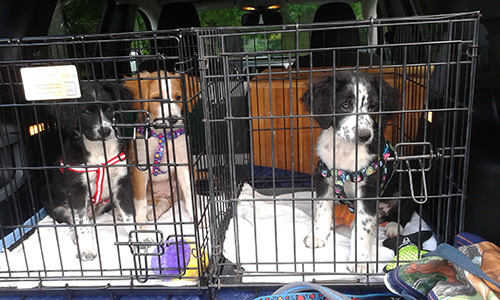 ---
GLBCR extends a hearty THANK YOU to Ruff Transport for bringing us this crate full of fun!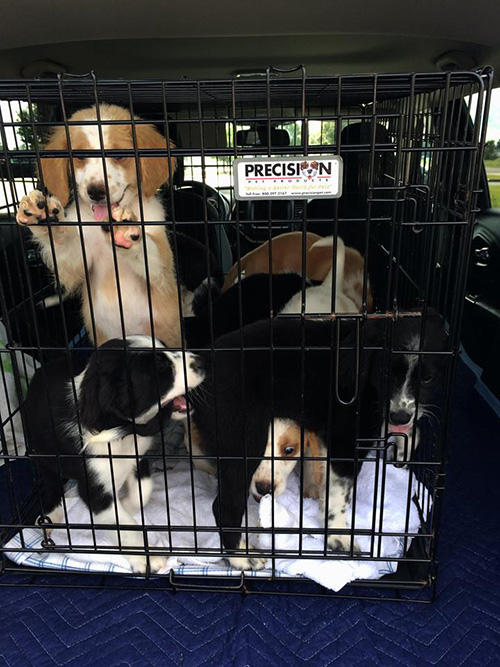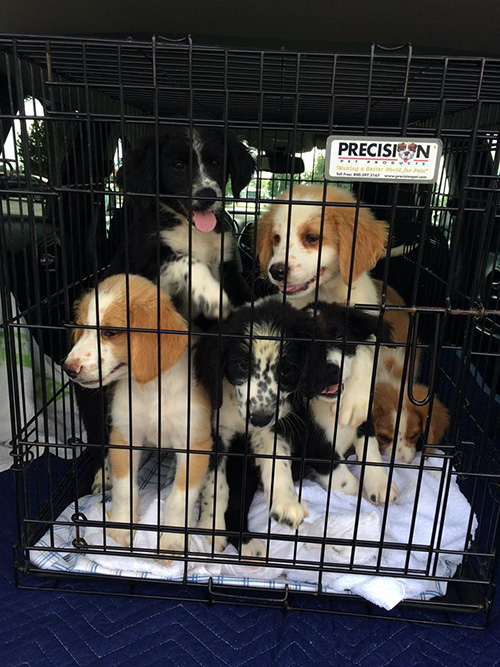 Seriously, how cute are these guys?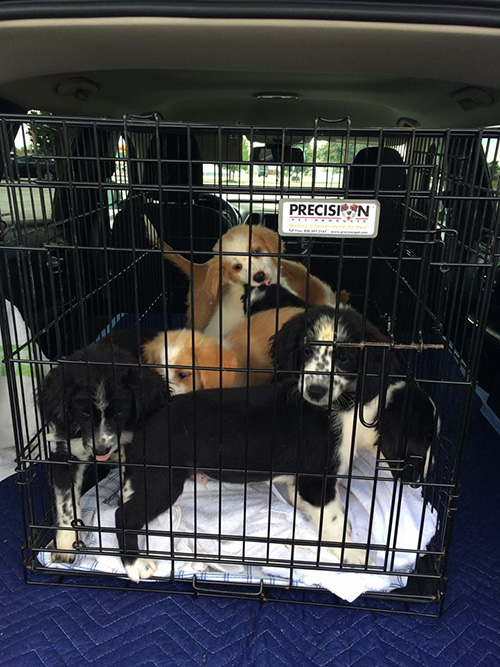 Bet you didn't think you needed this many pictures of puppies in crates, did you?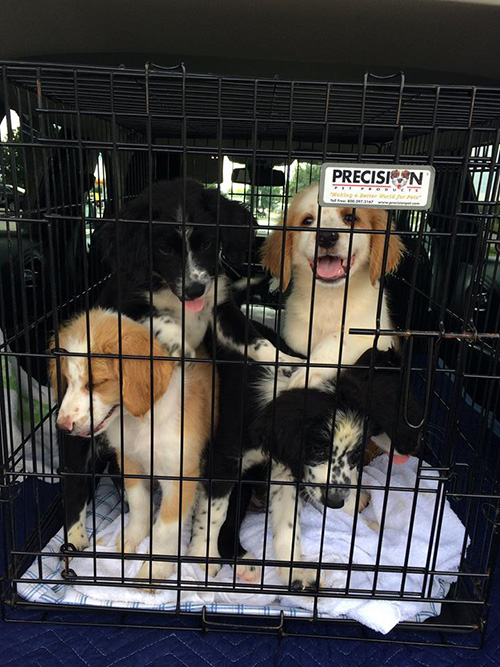 Ok, one more. But that's it.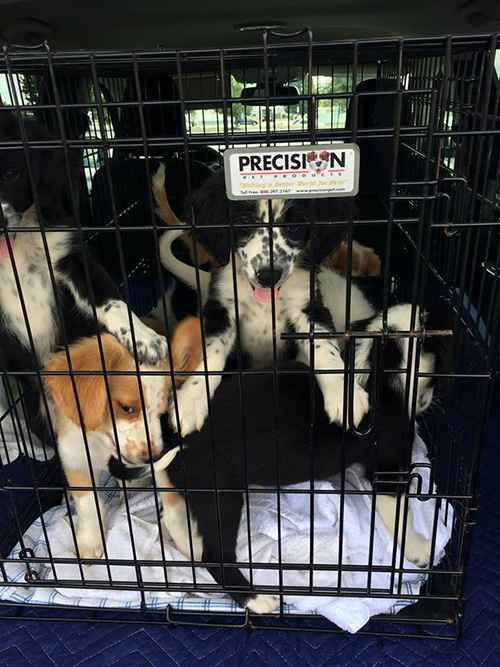 ---
---
Photos
---
Videos