Macie
Gender:
Age: 6 Monthd
Height/Weight:
House-trained:Yes
Fenced yard required:Yes
Location: Central Illinois
Foster Home: Denise


Crate-trained: Yes
Treat-motivated: Yes
Toy-motivated: No
Likes Car Rides: Learning
Good with cats: Will Chase
Good with kids: tbd
Commands: Sit, Lay down, Come on, Kennel, No, and Go potty. Currently working on Stay, No jumping, and Drop it.
---
Macie was adopted by her foster family in December, 2017!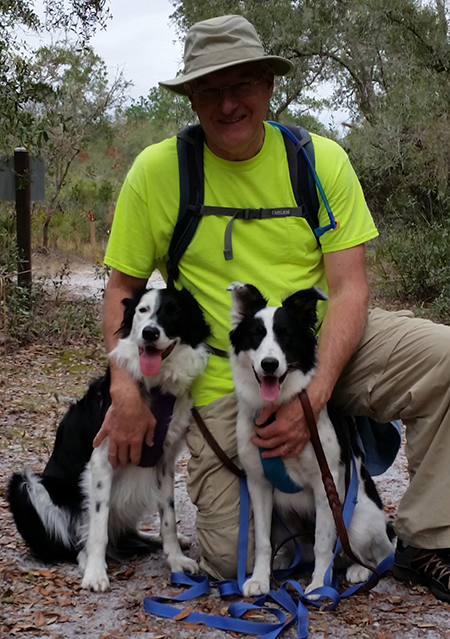 ---
Macie loves walks. You can see the excitement build in her eyes when she sees me with the leash and harness. We are now taking two daily walks so the "novelty" wears off and we can start learning leash manners. She loses interest in playing with toys quickly unless it is to play "keep away" from Cody. She has no interest in playing "Fetch" for one minute let alone several hours like Cody will. She also fixates on the squirrels in the tree. Even after the squirrel has disappeared, Macie will be standing on her hind legs or circling the tree for the next five minutes looking for the squirrel. The other day, she prowled up and down the chain link, testing it with her paw for weaknesses, and trying to wiggle under it, because she wanted to get to the squirrel in the neighbor's tree. Macie is very smart and learns quickly.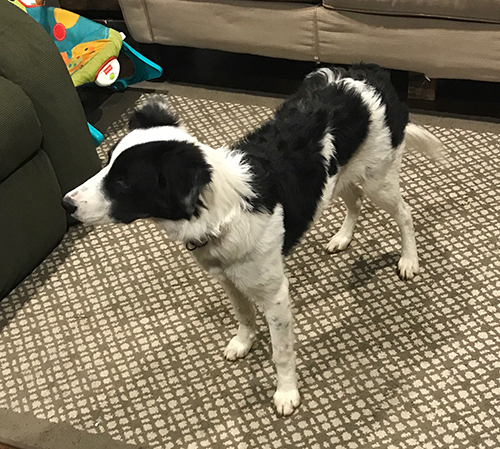 Last night, we walked over to visit "Grandma Mary". Macie was more interested in sniffing around than meeting Mary. Cody didn't mind, because that meant he got all the attention and treats. We have our first veterinary visit on Thursday. If I have time, I will walk her over there just for a meet and greet on Wednesday. The barkiness in the crate and submissive peeing has basically stopped. She is feeling more comfortable in our home and now knows that we always come back to her. She tried to herd me the other day, but stopped when I gave her a stern No and a dirty look, and hasn't tried again. She is still sweet and eager to please. We love her.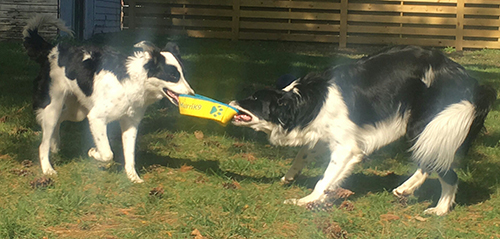 ---
---
Photos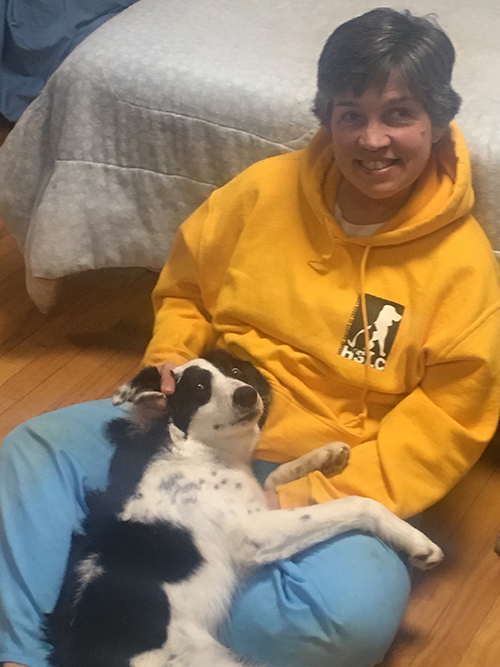 ---
Videos