Lucky Charm
Gender:
Age: Male
Height/Weight: 18" / 35 lbs
House-trained: Yes
Fenced yard required: No
Location: SE Michigan
Foster Home: Jo


Crate-trained: Yes
Treat-motivated: Yes
Toy-motivated: No
Likes Car Rides:Yes
Good with cats: Yes
Good with kids: tbd
Commands: sit, leave it, crate, come, no
---
Un'lucky' till being transported to his new foster home. Despite being abused, neglected and ultimately abandoned in West Virginia, this boy was still wagging his tail when he walked through my door.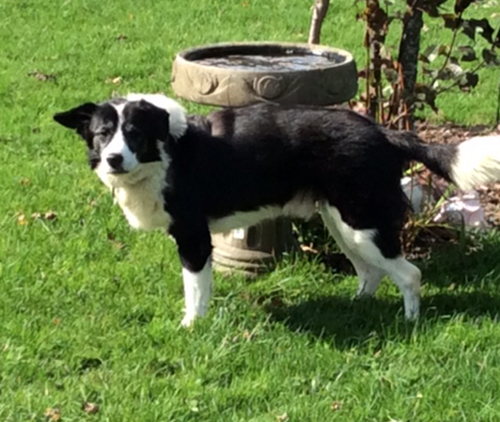 From his pictures you can tell he had been injured on the left side of his face. The vet paperwork says he had a ruptured eye globe and he has little control over his left ear (which actually makes him look even cuter). He also had an infected tooth removed. Across his shoulder blades and down the left side of his neck were two large infected masses which he would scratch at and cause to bleed. The vet masterfully removed them and he is now quite the handsome dog.
Upon coming to foster care, Lucky would just lay around. His legs were very stiff and it is possible his muscles had atrophied from being confined to living on a porch with other dogs and in their own feces.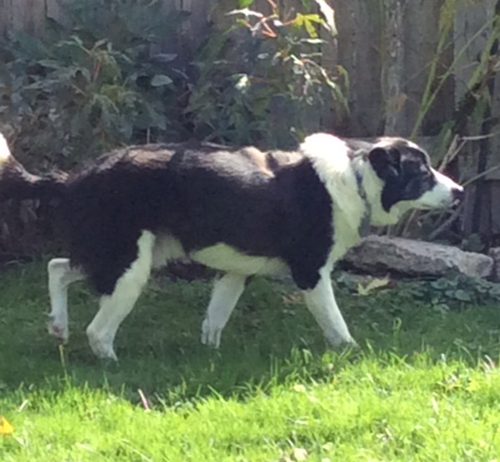 Since having him, his muscles are getting stronger and now he will even chase one of his foster siblings around the yard. He loves walking and is good on a leash. Lucky loves car rides and is great in the car. His tail wags a lot and, if you put your face next to his, he will gently lick your nose. Not a big licker but he has taken to licking my hands a bit more. He enjoys being petted more and more and once in a while will paw at your arm to let you know it is time for more petting. Lucky is not a big barker but he is a good watchdog and will alert you to anything unusual around the house or yard.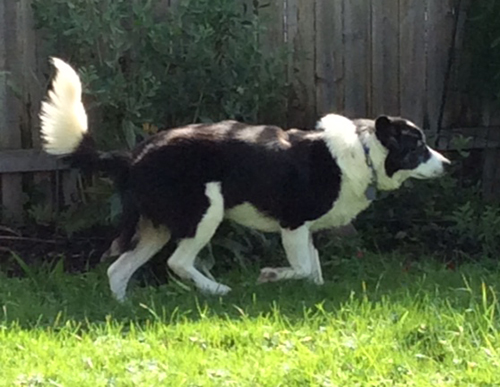 This boy is very sweet and likes to lay next to you but he is not a huge snuggle dog. He is quite to content to lay alone as well and he really enjoys those big cushy dog beds. Whatever room I am in . . . so is Lucky. He has good house manners but if you leave food out, he will seek it out. Because Lucky is older, I would not recommend him for young kids. He needs a calm home with one or two adults with which he can bond. Want to get 'Lucky?'
---
---
Photos
---
Videos