Jax
Gender: Male
Age: 18 Months
Height: 21"
Weight: 46 lbs
House-trained: Yes
Fenced yard required: depends
Location: Mid-Michigan
Foster Home: Patty


Crate-trained: Yes
Treat-motivated: Yes
Toy-motivated: Yes
BC Experience Required: YES
Good with dogs: Yes
Good with cats: No
Good with kids: 6+
Commands: Sit, Down, Wait, Kennel up
---
Did someone say fun? The sky is the limit for Jax. When he came to rescue, he had been pretty much left on his own for his first year. He knew nothing. You couldn't touch him. It was pretty slow going as he had zero self confidence and was distrustful of people. He grew up on a farm and was given away because he was killing their chickens and chasing their barn cats. Slow and easy, without pushing too hard, now Jax is ready for anything. Once he "learned how to learn" he's all in and it's so much fun to watch him work things out and he's so proud of himself when he get it. I have taken him thru a basic household obedience class where he was the star. He's currently enrolled in beginner agility and he just loves it. Jax shows potential as a disc dog. Dock dog anyone? Loves water.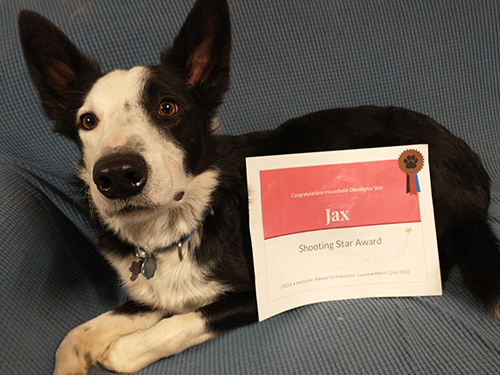 Jax has been in foster care for a long time. He was pretty much a wreck at first and was taken to the shelter after he nipped at his 2nd owner after getting tangled in his leash. He's shown that he's a resilient spirit with a can-do attitude. He has so much potential to go anywhere you want in dog sports. He's very toy and treat motivated and he turns himself inside out for praise.
Jax is looking for an active home with a family that's going to include him in fun activities and hopefully dog sports. He will never be happy as a yard ornament. Jax gets along with other dogs but plays kind of rough. He's been with a little bitty dog occasionally and was fine with her. Kitties are another story. He's OK with my dog savvy cats but will chase if he can. I would never trust him unattended with a kitty. He's too big and strong to be around toddlers and younger kids. Despite all our work together he still walks terrible on a leash, though much improved. He's so exuberant he still jumps up....little impulse control but calls off. He's been camping with other RVers and stayed in hotels. 100% housebroken and crate trained. Does he sound too good to be true? He's far from perfect but he will go as far as you take him. Extra special guy looking for an extra special home.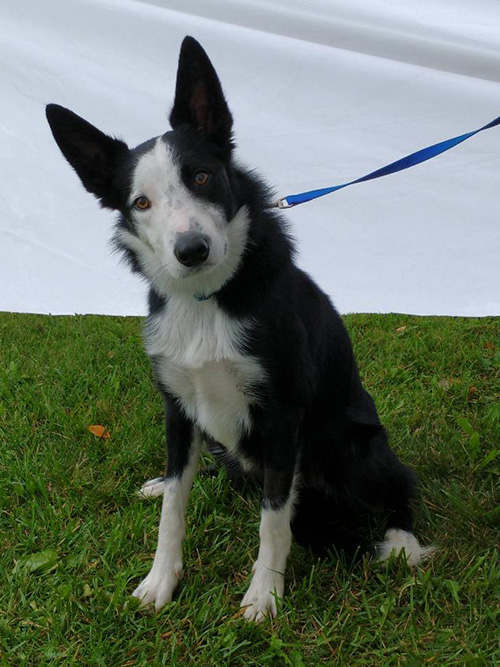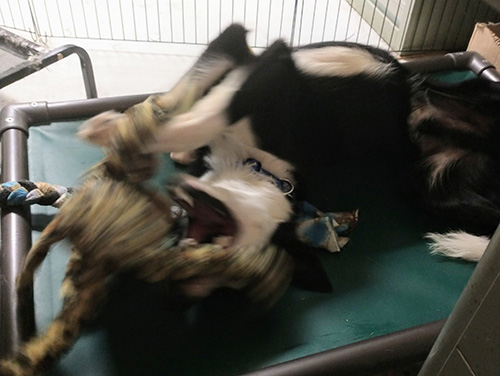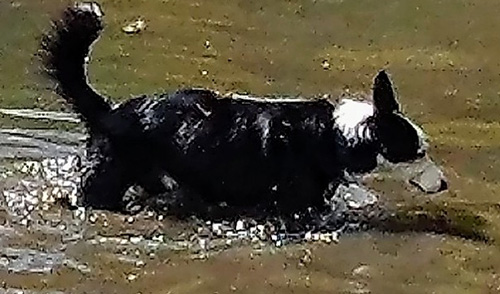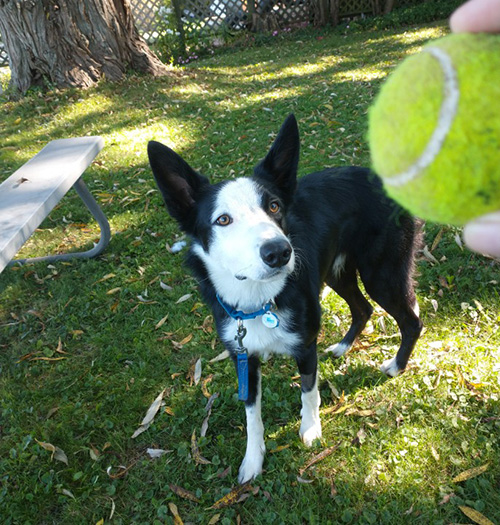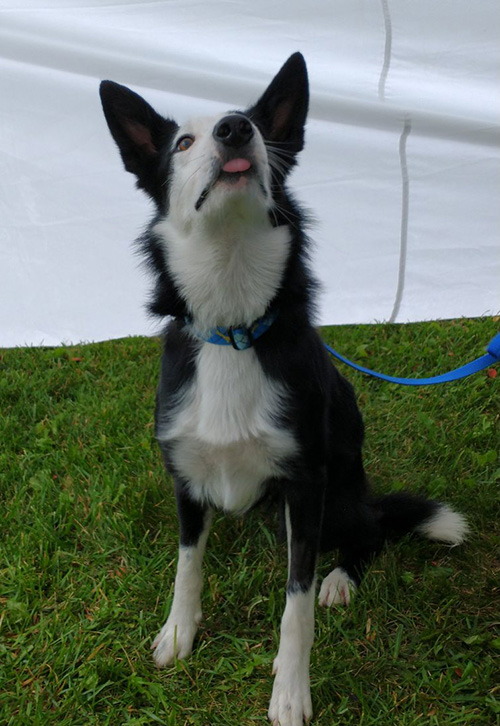 ---
---
Photos
---
Videos