Clifford the Big Red Dog
Gender: Male
Age: 2 Years
Height/Weight: 22" / 56 lbs
House-trained: Yes
Fenced yard required: tbd
Location: NW MI
Foster Home: Janet


Crate-trained: Yes
Treat-motivated: moderate
Toy-motivated: no
BC Experience Required: yes
Good with dogs: yes
Good with cats: tbd
Good with kids: No
Commands:
---
Clifford IS a big red dog at 22Ē & 56#. He is a soft, fluffy red Border Collie, perhaps mixed with Aussie. He likes to throw that weight around and use it to his advantage during rough play. Clifford has plenty of energy for a good hike, yet he will also settle down to hang with you in the house.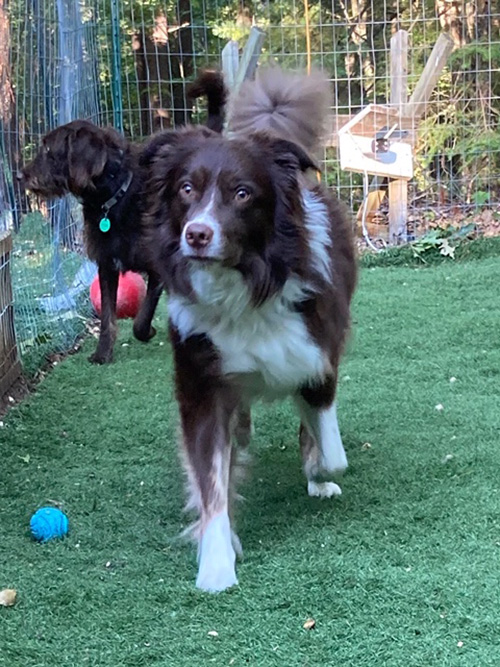 Clifford came to stay with me after he was with another foster for about a month. The foster Mom has grand children and Clifford assumed it was his job to herd and control the kids. For that reason small children that run and scream and do normal kid stuff may not be the best option for Clifford. He has been known to herding nip, which caused ripped pants & a bruise, and he thinks toddlers & infants are aliens. He has not used his incisors here with me, as I donít allow that behavior. With that said, he is a dog that can be easily managed. He is not a couch potato, but he will settle down. He requires plenty of exercise - both physical & mental, and will be more than willing to learn just about any job you teach him.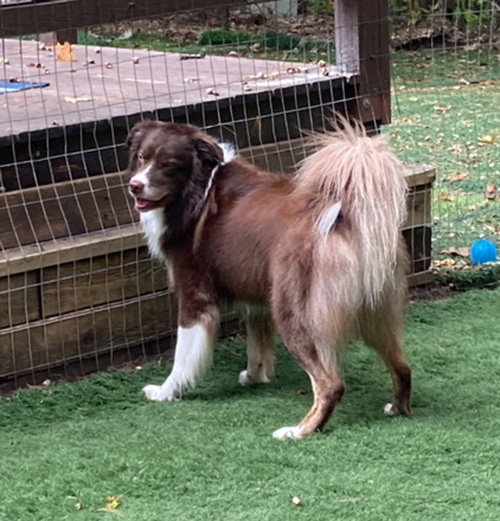 Clifford has played with dogs of all sizes, both male and female, and he chooses one out of a pack to herd. He can look like a bully at first, but settles in with new friends pretty quickly. Clifford isnít really a dog park type of dog, but he can certainly get along with visiting dogs when they are all properly managed.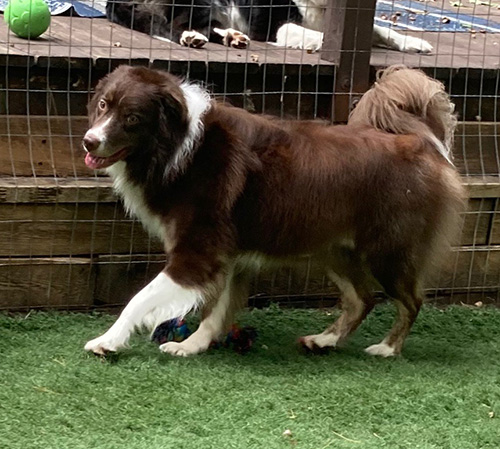 Clifford was turned into the shelter as a stray, so nothing is known about his past. Like many rescues, he is learning to trust. He is suspicious of new people at first, but he is learning how to greet with friendly gestures. His obedience is spot on: he knows his name, comes when called with one command, sits without delay, will lay down and wait, and he also knows stay and off. I have been working with his leave it command and he responds instantly whether it be a dog he is herding, a piece of food on the ground, or heís chasing me in play.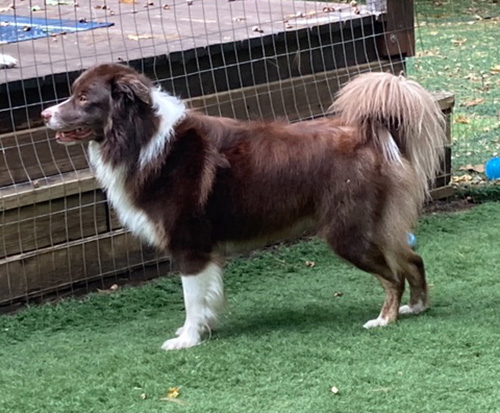 If the dog of your dreams is a uniquely colored BC that likes a long walk or hike in the woods, yet will also hang out with you while you are gardening, reading or watching TV, you might just want to meet A Big Red Dog!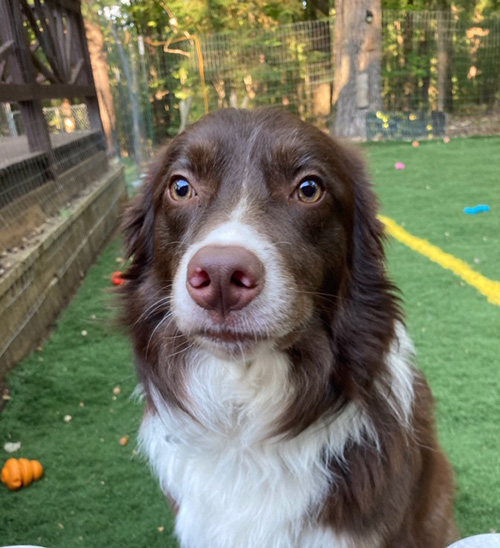 ---
Photos
---
Videos