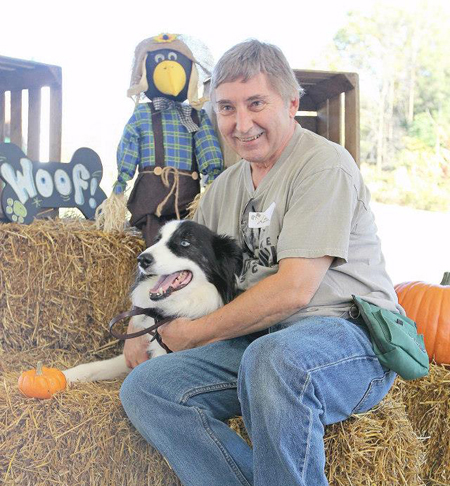 Leonard with Newman
As a 4 year volunteer with the Michigan Humane Society, Leonard helped with adoptions and fundraisers, pet education, and maintaining the shelter animals' well-being-- they need walks, training, a clean place to live, too, and most of all, they need attention. There he met a 2 year old BC, rescued from a barn in central MI but too afraid and shy to attract the attention of any adopters, for over 3 months. So one day, Leonard spent the day with Buck, talking to him, walking him, and drawing potential adopters' attention to him, but no one was interested. At the end of the day, Leonard knew he couldn't leave this beautiful, sensitive, lonely dog in the shelter for one more night.
Two years and alifetime of love and training later, Buck is is a TDI therapy dog who also does demonstrations for training classes and helps out at fundraisers and special events. Now everyone Buck meets wants to take him home! Leonard is happy to tell potential adopters: "It's not what you start with, but what you do from then on that makes the difference! If you want to start out with the perfect dog and never have him or her change, you'd better just go buy Belle from our website store."
Leonard, who is self-employed in the automotive field, helps GLBCR with adoption applications and relinquishment requests, doing home visits, and helping with fundraising. Since he speaks from experience, he's been great about answering new adopters' questions about settling their new additions into their forever homes! In addition, he's an active volunteer in many other areas. He has worked with the Pet Education Center as a trainer for 2 yrs, overseeing puppy through general training and some advanced instruction, and helping with one on one training for dogs with special problems. He and Buck are valued members of the Pet A Pet therapy program, visiting nursing homes and special care residences, as well as doing pet therapy visits to special needs homes for the Michigan Humane Society. He also lends his talents to Volunteer Impact, helping with everything from painting a group home to planting trees, flowers, and grass for a park, to making and serving dinner to the people at Ronald McDonald house. We appreciate the time and talent he gives to GLBCR!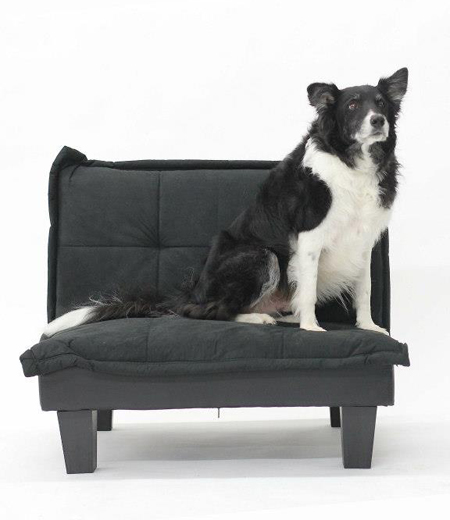 Buck