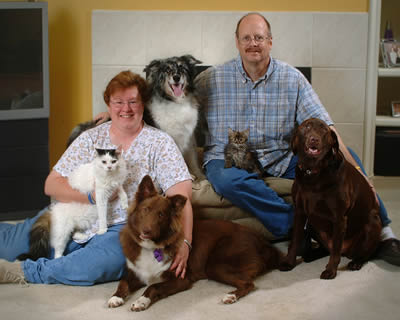 Jay & Kristie Davis with their dogs, Taylor (Australian Shepard), Sadie (Chocolate Lab), and Brindi (Border Collie Mix & GLBCR Alum), and their cats Thomas (white adult) and Alley (kitten).

Meet Jay & Kristie Davis and the wonderful animals they live with.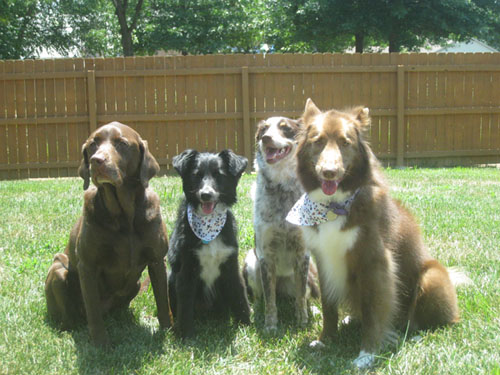 The current Davis Pack (Left to Right): Sadie, Cosmo, Darby, and GLBCR dog Brindi.