Thor
Gender: Male
Age: 7 Years
Height/Weight: tbd / 45 lbs
House-trained: Yes
Fenced yard required: yes
Location: Mid-Michigan
Foster Home: Janet


Crate-trained: yes
Treat-motivated: yes
Toy-motivated: Ball!
Likes Car Rides: yes
Good with cats: yes
Good with kids: age 10+
Commands: sit, down,comes to his name plus some tricks
---
Thor was adopted in May, 2019. Here he is with one of his new humans!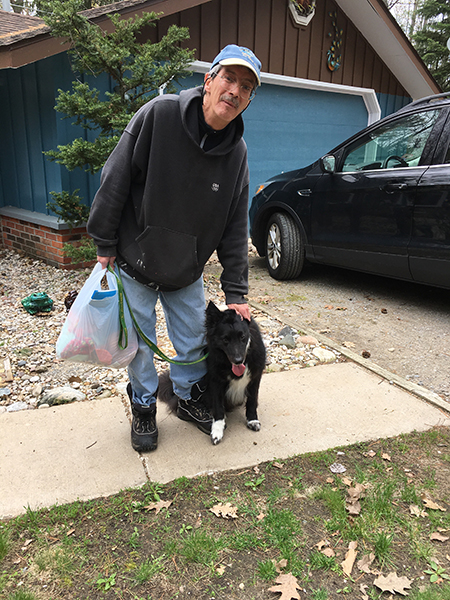 ---
Meet Thor, a young 7 year old neutered male Border Collie. He was originally adopted as a puppy by a family who was told he was a lab mix. Thor displays typical Border Collie behavior as far as herding and prey drive. If a dog fond of retrieving ball is what you are looking for, Thor will fulfill your wish and more! He has just plain boundless energy paired with a hearty dose of ball-crazy. Thor has shown he knows all of his basic commands, is potty trained, crate trained, and walks nicely on leash.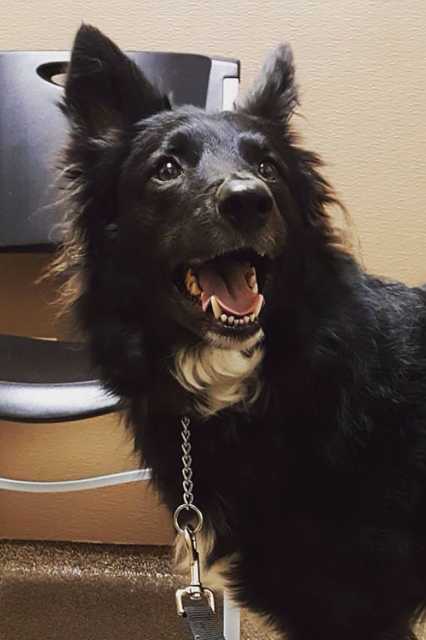 He gets along Ďokí with other dogs, but he may do better if there werenít so many dogs. His foster home has many dogs coming and going as her home is also where she does training programs. He isnít interested in wrestling or play, but does enjoy chasing a ball with others, and he plays fair. He may engage in play more over time as heís just been in his foster home for one week.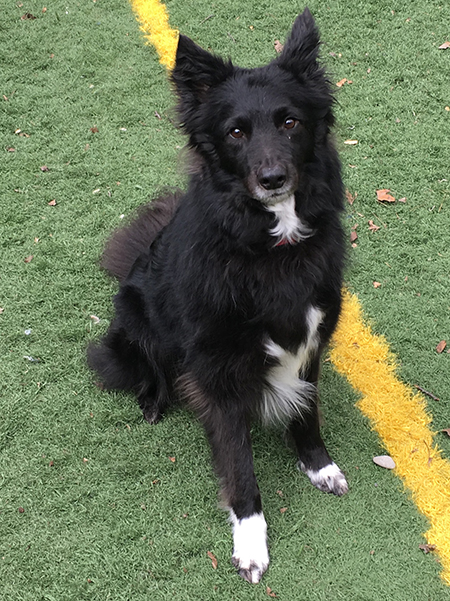 Thorís previous owner said heís ok with cats, but will chase them if they run. Part of the reason Thor was surrendered to us was they are a young growing family expecting their 3rd child, and Thor would occasionally growl at their 2 children. They were very concerned that with a new baby it would be even more difficult to supervise their kids with an active dog like Thor. The family recognized an active dog like Thor is not a good fit for their growing family, and the extra stress of additional activities the older kids have become involved in as well as the new child soon to join their family leaves very little time to devote to Thor. They tearfully requested our help in finding a home more suited to Thorís needs. Small children are probably not a good idea for Thor, but older kids around 6 & up are probably OK.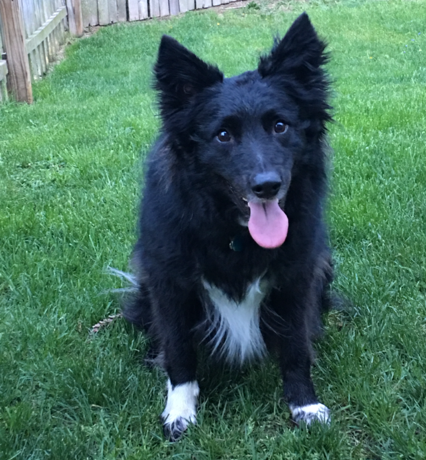 Thor wants to be with his people. He prefers to not be left alone, at least in this, a new environment for him. Heíll sometimes bark when he is alone, but I suspect once he becomes more comfortable in his adoptive home, his barking and feelings of separation will diminish as he learns he is home. It may take 3 to 6 months for a newly adopted dog to feel comfortable in their adoptive home, and it is always a good idea to set your adopted dog up for success by utilizing a crate at first, and adding freedom as he earns it.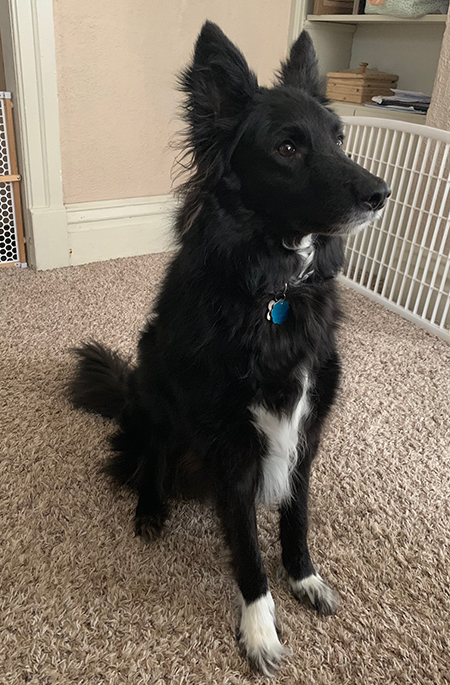 He had a nice clean up bath and nail trim and handled everything like a champ. Just like any other dog, the blow dryer isnít too fun for Thor. Vacuums, however, donít seem to bother him at all.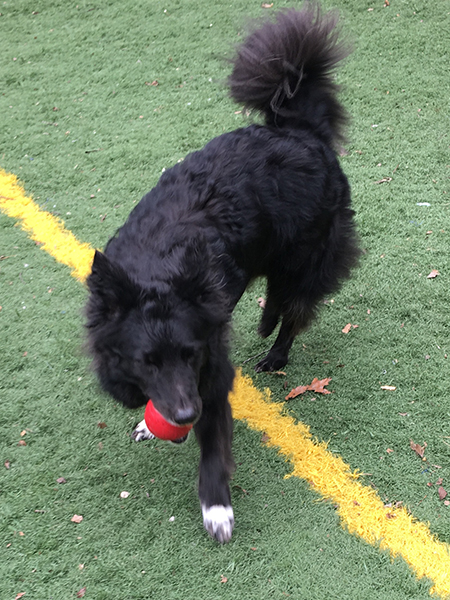 Thor will make a very nice active companion. He was bewildered when he first got here, but is adjusting to his new routine, housemates and schedule better than I thought. Thor is a very loving dog and he deserves a family to love on him and, oh, yeah! throw a ball for him. He would surely be a snuggle bug during quiet times. He loves his exercise but I feel would adjust to any new routine. As long as he has a ball to fetch!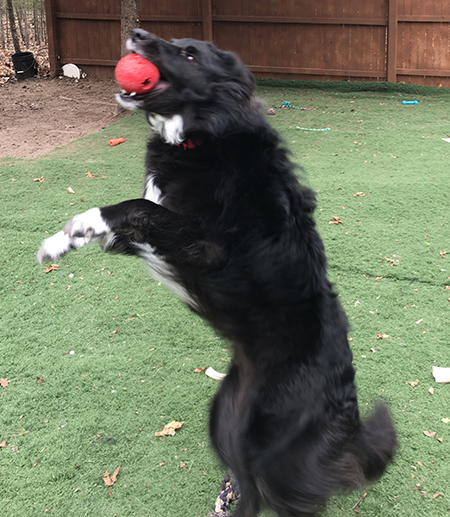 ---
---
Photos
---
Videos