Teak
Gender: Male
Age: 9 Months
Height/Weight: 20" / 40 lbs
House-trained:
Fenced yard required: Yes
Location: Mid-Michigan
Foster Home: Patty


Crate-trained: Yes
Treat-motivated: Yes
Toy-motivated: Yes
BC Experience Required: YES
Good with dogs: Pushy
Good with cats: Yes
Good with kids: 12+
Commands: sit, down, wait, kennel up, touch
---
If you are looking for a cute family pet, stop right here. Teak is not that and will most likely be returned.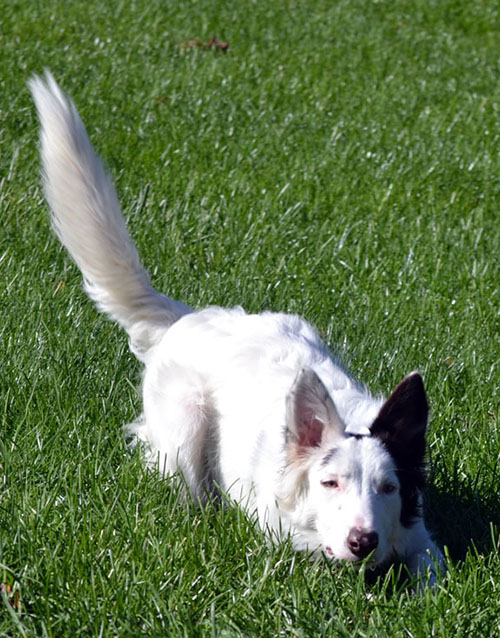 Teak is a working dog who needs a real job to do. He's pushy and demanding. He pulls like crazy on the leash and tries to chase cars. He's at the worst possible age in a young Border Collie's life, the terrible teens. He looks grown up but he's still very much a puppy inside, who is testing the limits and pushing boundaries....like a human teen. He spent most of his puppyhood crated and drugged so he's behind on his socialization skills. When he's unsure of himself he has to do everything at warp speed. He used to get almost frantic. Like a toddler, if you are on the phone he's into everything. I am keeping him on a long line in the yard because he hasn't quite learned that "come" is not optional. But....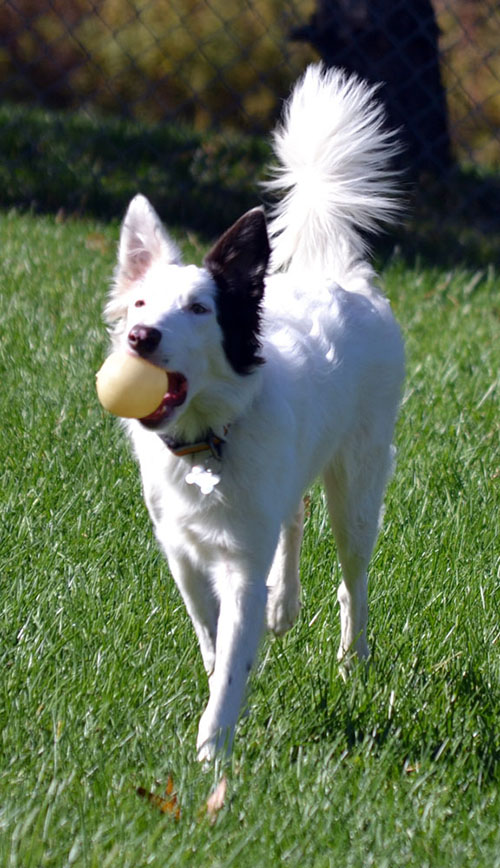 He's come a long, long way since he came into rescue. Do not feel sorry for him. Teak is still wary of strangers but with a treat or two, he's your friend. He learns new things very fast and is eager to learn more. He loves working and thoroughly enjoys his training sessions. He is going to excel at everything he tries. He has the potential to be a great working partner, be it obedience, flyball or farm hand. The more he learns, the more confidence he has. He's going to need someone who is willing to continue with his training and socialization skills. Someone with a good attitude and lots of patience. Once he gets thru this stage in his life, you will be richly rewarded with an incredible dog.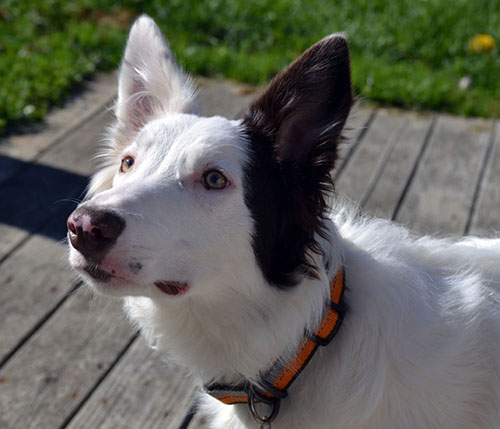 ---
.
---
Photos
---
Videos