Teak
Gender: Male
Age: 11 Months
Height/Weight: 20" / 40 lbs
House-trained: Yes
Fenced yard required: Yes
Location: Mid-Michigan
Foster Home: Maura


Crate-trained: Yes
Treat-motivated: Yes
Toy-motivated: Yes
BC Experience Required: YES
Good with dogs: Yes
Good with cats: Yes
Good with kids: 12+
Commands: Kennel-up, come, inside, sit, down, stay, wait, shake, place, off, leave-it, drop, go-potty.
---
If all that you are looking for is a cute pet, Teak is not that. Teak is cute of course, but he is a high-drive dog who would benefit with a job to do. He is very high energy and he looks grown up, but he is all puppy. He still needs a lot of socializing/training as any puppy does. If he is left alone unsupervised, he will likely get into things just as a baby would. He needs to be watched until he has a better understanding of boundaries and house rules. But he has so much potential! He does go in his crate when told to. He whines for a minute when first put it, then settles down and enjoys his rest.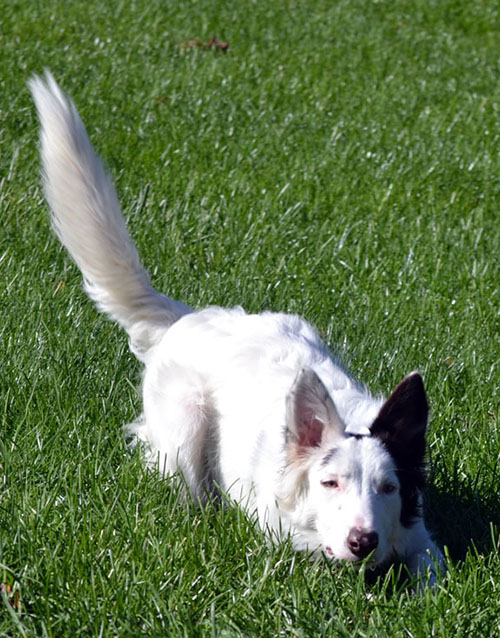 Teak is most happy when he is outside. His favorite activity so far is frisbee. He loves to run and he can jump high in the air! He also enjoys hikes in the woods, doing puzzles, playing with toys, and training sessions. He seems to like the water too. He has a great nose and could be a good scent-working dog. He just started doing the ramp in agility. He would really excel at agility classes, herding clinics or would be a great trick dog.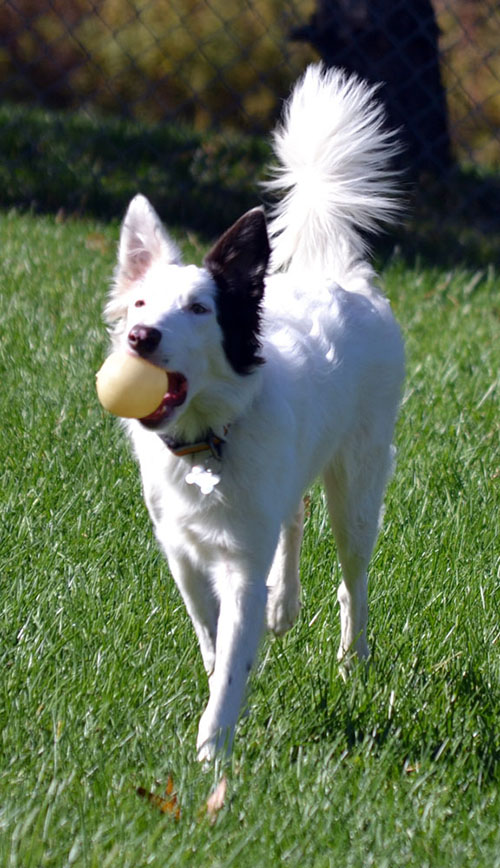 Teak is extremely affectionate. He loves to sit on your lap and cuddle. He has really beautiful, unique eyes, and he will stare into yours until you give him all the loving that he deserves.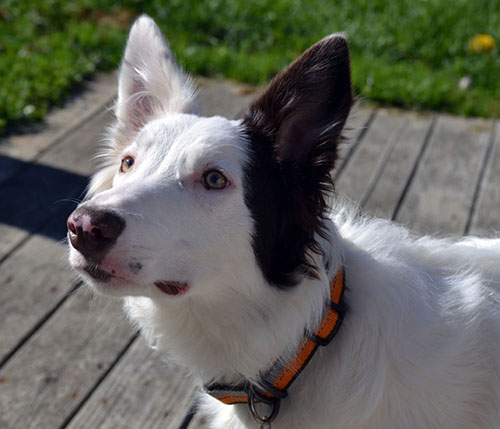 He does well with cats and other dogs, and all people he has met so far. He does get pushy with other dogs if there is food or toys involved. He thinks everything is his right now. He has been to Petsmart, dog parks, and other public places and has done very well. He walks very nicely on his leash until a car drives right by. Then he focuses on it and pulls toward it. That will need more work. He also needs work sitting still in the car. He should probably be crated or seat belted while in the car for safety reasons, until he matures a bit.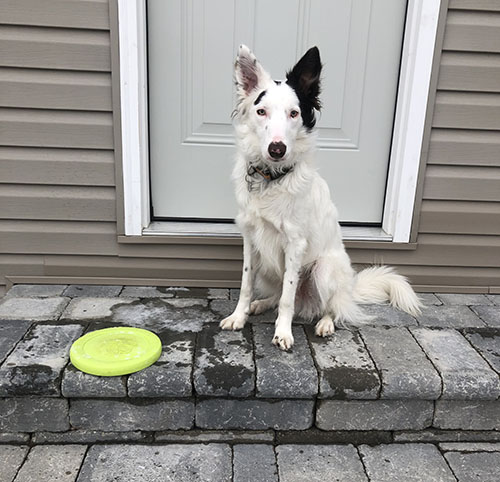 Teak spent most of his puppy months crated and drugged, so he missed out on socializing, but he is really coming around! He just needs patience. The more that Teak learns, the higher his confidence gets, and he will really be an amazing working partner for someone. He's a beautiful boy inside and out!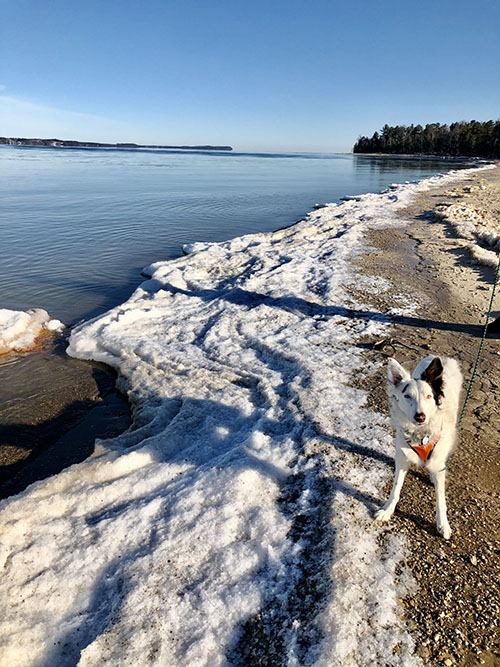 ---
.
---
Photos
---
Videos