Rufus
Gender:Male
Age: 9 months
Height: 22"
Weight: 48 lbs
House-trained: learning
Fenced yard required: yes
Location: Mid-Michigan
Foster Home: Patty


Crate-trained: learning
Treat-motivated: Yes
Toy-motivated: YES
BC Experience Required: No
Good with dogs: Yes
Good with cats: May Chase
Good with kids: 8+
Commands: No, leave it, sit, wait
---
Rufus is a big goofy happy boy who had a pretty rough start on life. Despite that, he has put it all in the past and is ready to move on. His mix is best guess, we really have no idea. DOB Jan 22 so he's still very much a puppy and should not be left unattended. He'll fuss in a crate but settle down after a few minutes.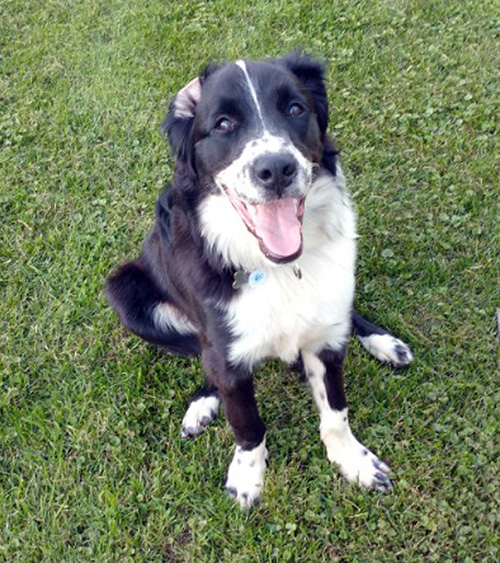 Rufus wasn't treated very well and was pretty suspicious of nice pets when he first arrived. Now he loves to be petted and told what a good boy he is. Rufus REALLY wants to make you happy and tries so hard. He loves to play with other dogs, is OK with dog savvy, confident kitties but would chase if kitty ran. He would not do well with young children (under 8) because he would probably knock them over.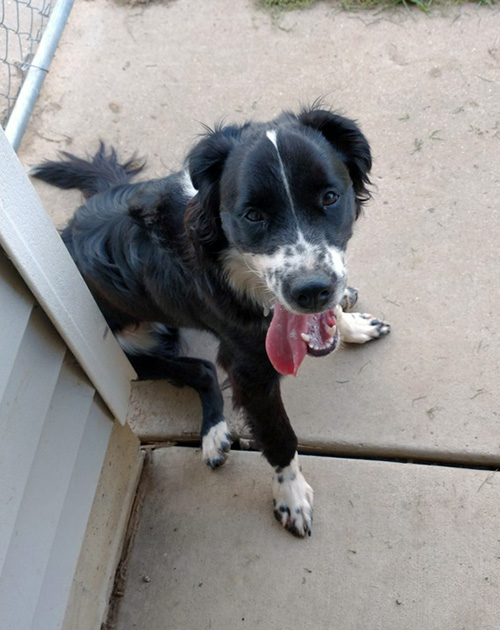 He's very curious and very helpful....he always wants to be involved in all your projects. He's ready to go when you are, and happy to hang out when you're relaxing. Rufus walks terrible on a leash and we're working on that. He wasn't housebroken but he's learning fast from my other dogs and has greatly improved. Rufus likes to carry his toys around and will try to grab things out of your hands.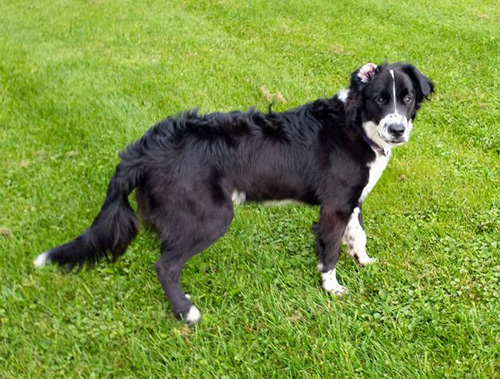 He's a work in progress, but he's got a heart of gold and is going to be a great friend for someone when he grows up.
---
Text.
---
Photos
---
Videos