Richard
Gender: Male
Age: 1-2 Years
Height/Weight: na / 38 lbs
House-trained: yes
Fenced yard required: tbd
Location: SE Michigan
Foster Home: Cathy


Crate-trained: Yes
Treat-motivated: Yes
Toy-motivated: No
Likes Car Rides: Yes
Good with cats: Yes
Good with kids: Yes
Commands:
---
Ricky is a beautiful fluff ball Border Collie mix with a personality to match. He loves children, other dogs and gets along fine with the cat in his foster home. He is housebroken and crate trained.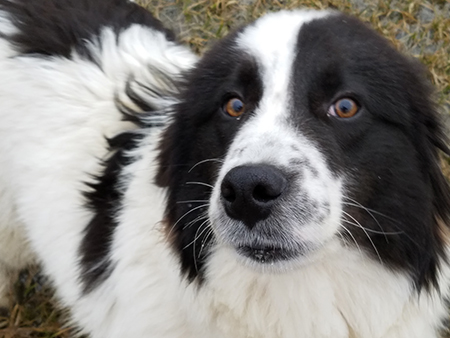 We think Ricky is between 1 and 2 years old. He still has some puppyish behavior. He is fairly high energy but does not have a strong prey drive or seem to want to herd. He has never tried to chase or harass the resident cat. He likes to jump over things and happily climbs on the local playground equipment so we think he might like agility. He would also make a wonderful therapy dog as he loves everyone and so far has gone about town and into stores without showing any aggression towards anything.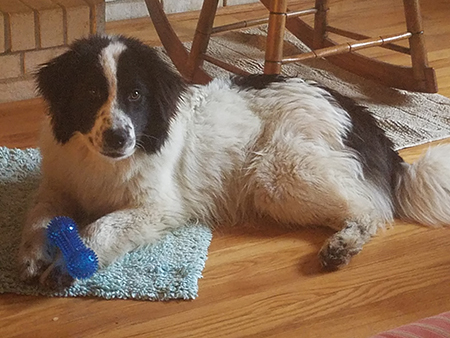 He is not obedience trained but he is very food motivated and so far we've been able to teach him sit and come. In just a week at his foster home, he comes running when his name is called and sits for a treat. He has also learned to enjoy car rides too.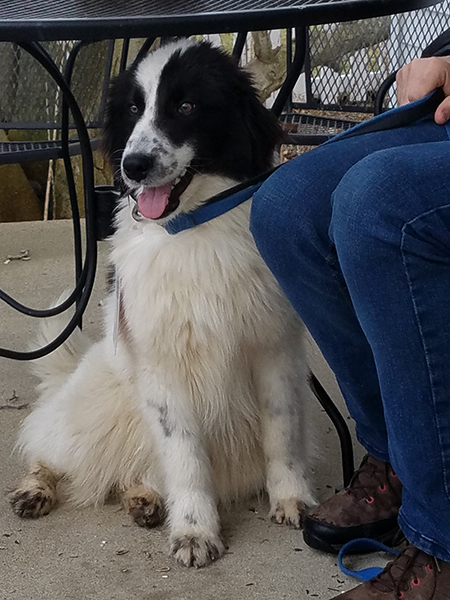 Ricky came from Kentucky and we don't know anything about his background. His long coat suggests he might have been an outdoor dog but he is housebroken and does fine in a crate at night in the bedroom or during the day in the living room. So far he had not shed much at all which has us a bit mystified. Right now he is living with two oldish people and a cat with no fenced yard to explore and he does roam around the house as if he is looking for another dog or just some fun. He will occasionally chew on things but stops when corrected and he is now chewing mostly on chew toys.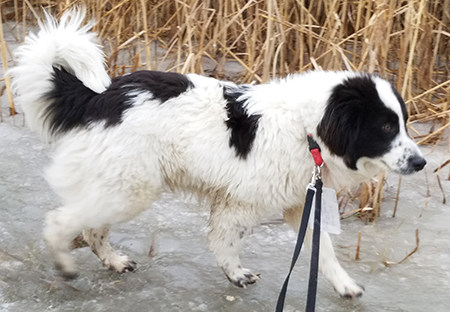 We think that he would be happiest in a home with other dogs, multiple people to love and where he can go outside at will – either a country home or at least a fenced yard. He is a fantastic dog with a lot of potential and will make some family very happy.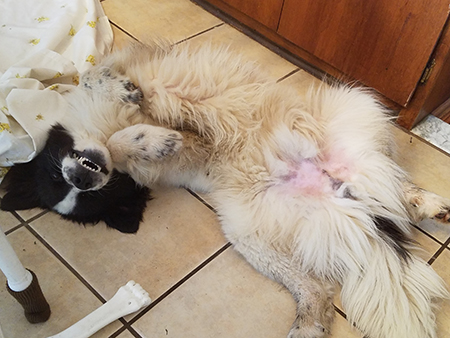 ---
---
Photos
---
Videos