Pansey
Gender: Female
Age: 9 months
Height/Weight: 21" / 43 lbs
House-trained: almost
Fenced yard required: tbd
Location: SE Michigan
Foster Home: Jo


Crate-trained: learning
Treat-motivated: tbd
Toy-motivated: tbd
Likes Car Rides: Yes
Good with cats: No
Good with kids: tbd
Commands:
---
Pansey is a sweet, lovable, oaf of a puppy with lots of energy. She is also very sweet and enjoys snuggling. Licking is one of the ways she shows affection. She is smart, learns quickly and wants to please. With a quick ďahĒ reprimand, she knows to leave kitty alone. She did manage to touch noses and then lick my cat with me monitoring.
Pansey does not show aggression at all but can be mouthy when she plays (typical puppy behavior). Luckily she hasnít had an accident since the night she came into foster. This girl has no sense of house manners and does not know any commands. I have discovered that she does have an off switch albeit not for very long.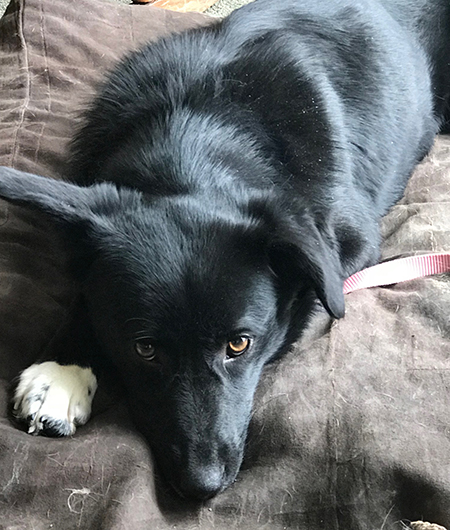 Although Pansey is interested in what dogs are on the other side of the fence, she does not show any signs of trying to climb or escape her enclosure. Pansey has been wrestling and running with her foster siblings and having a wonderful time. She loves being outside. She does not like being in her crate and we are working on getting her in and out. Once she is in at night, she will whine for a bit and then settles down. As soon as she hears movement in the morning, she whines and barks to get out.
With training and boundaries, I see Pansey fitting in just about anywhere. She may be good for agility, Frisbee, etc., but for now she has been recovering from her spay surgery. However, because her manners still need improvement, I would not recommend her yet for very young kids.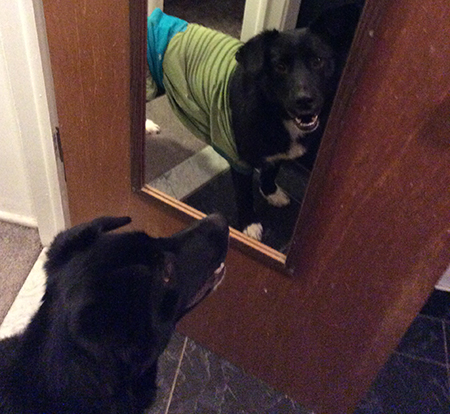 ---
---
Photos
---
Videos