Ollie
Gender: Male
Age: 18 Months
Height/Weight: tbd / 51 lbs
House-trained: learning
Fenced yard required: Yes
Location: SE Michigan
Foster Home: GLBCR


Crate-trained: learning
Treat-motivated: tbd
Toy-motivated: tbd
Likes Car Rides: tbd
Good with cats: No
Good with kids: tbd
Commands:
---
At roughly 18 months old, 51 lbs- Ollie is the epitome of a sweet puppy.We suspect he is a Border Collie/Basset Hound mix. His loving demeanor is expressed continuously in wanting to be around his 2 legged or 4 legged friends. Ollie loves to snuggle and is quick to show affection. Ollie plays well with other dogs but cats are another matter. His curious nature shines through which makes him chase cats, this has not been a huge issue for us but is of concern.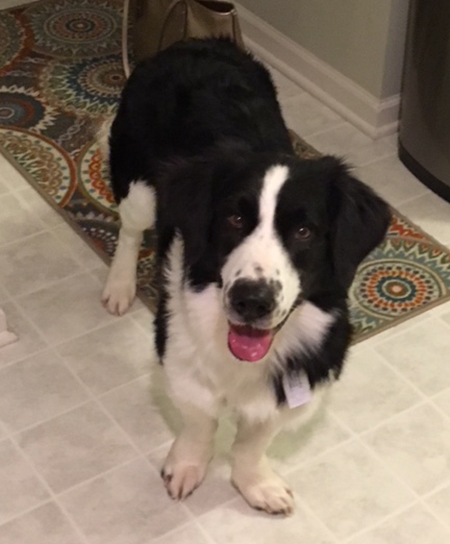 Ollie shows some tendencies of BCs but others have not been observed. Ollie is low to medium energy, with bursts of puppy energy intermittently. Minimal nipping and herding, loud sounds do not scare him (but of interest), he does not chase vehicles from what we have experienced- but is fast to catch a scent. He will pull somewhat on leashed walks and has not been off leash, unless in a fenced in area.
His potty breaks are timed or done after drinking a lot of water or eating (2x's a day) but he's still in the process of learning how to notify us when he needs to go outside. He does well in his crate for short periods of time and at night. One must be careful while driving as Ollie can get car sick if fast turns happen. Ollie will also tend to go through open doors, so he must be monitored closely. Ollie has done exceptionally well with new commands and shows the interest and ability to learn quickly and please his owners.
It has been a pleasure and a privilege to bring Ollie into our home. Ollie is looking for his forever home with people that can shower him with love and attention, which in turn will be readily reciprocated.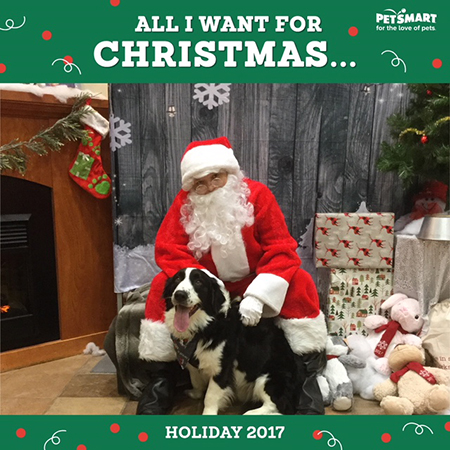 ---
---
Photos
---
Videos