Crystal
Gender: Female
Age:5 Years (est)
Height/Weight: 19" / 37 lbs
House-trained: learning
Fenced yard required: yes
Location: Mid-Michigan
Foster Home: Patty


Crate-trained: Yes
Treat-motivated: Yes
Toy-motivated: No
Likes Car Rides: No
Good with cats: No
Good with kids: tbd
Commands: Come, Sit, Kennel up
---
Crystal has tested clear of heartworms! To celebrate, here are some new pictures.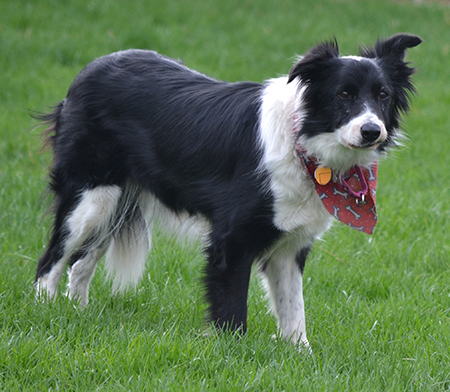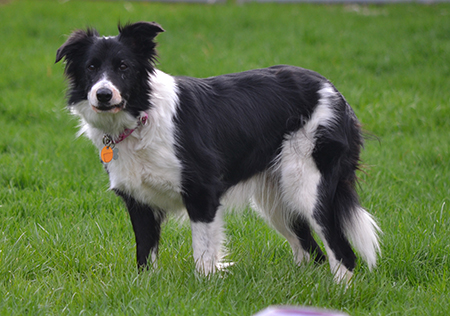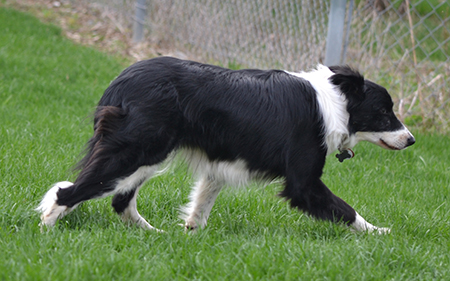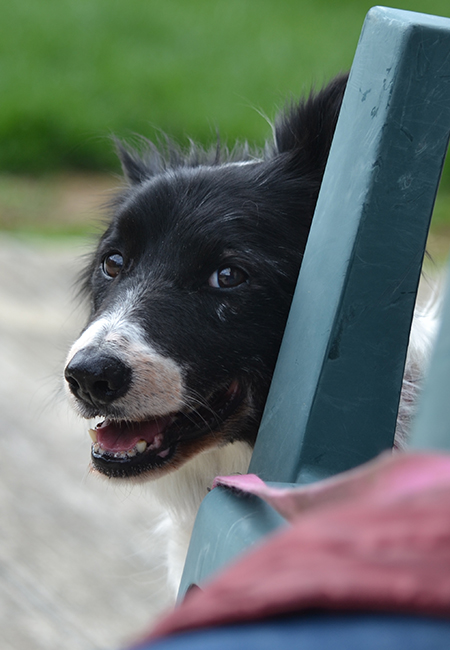 ---
How could we resist?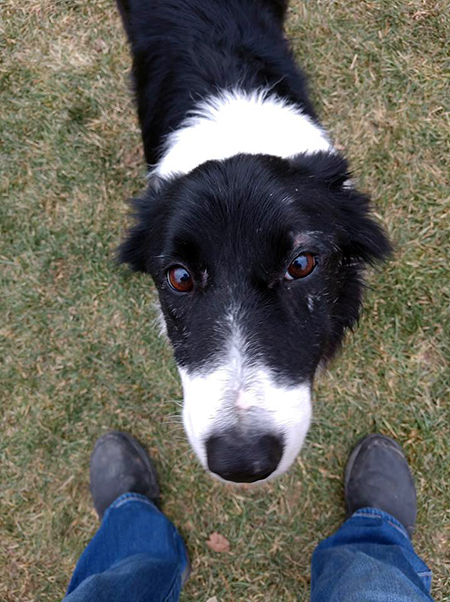 Crystal was picked up by the County Animal Control, and she was in pretty rough shape. Besides being filthy and matted, her face was all scabbed up with fresh and older wounds. Something had been tearing her up on a regular basis. Her teeth are worn to nubs and she had a shell shocked look in her eyes.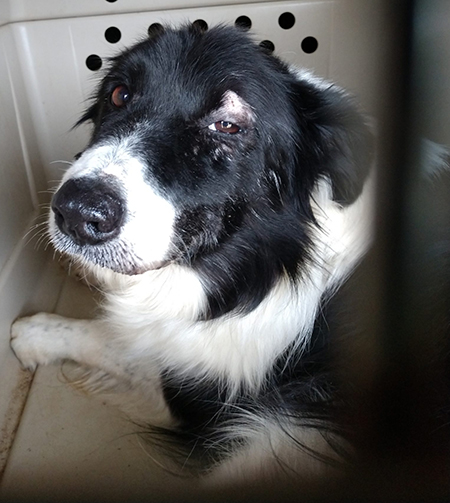 The kind officers at the shelter cleaned her up and gave her a bath. Then since she's such a nice girl, they called GLBCR. She looked ancient. We all thought she was 10+ years old. She is very hand-shy, and it's clear that she's been badly mistreated. When I tried to toss treats to her, she thought I was throwing things AT her. And then, if that wasn't enough, she tested positive for heart worms. A completely preventable condition.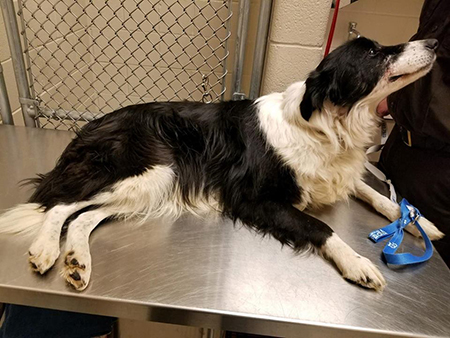 Crystal has since come out of her shell, and she isn't the ancient dog we thought she was. She has bright, shiny puppy eyes now! She never gave up on humanity. She's a wonderful snuggler. She enjoys grooming and I can do pretty much anything to her without objection. She walks great on a leash. She's not so fond of car rides, but every time we get in the car she goes to the Vet. She hasn't really gone anywhere fun yet.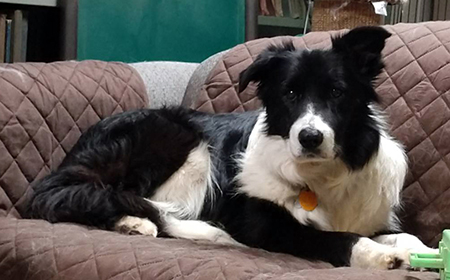 She loves to play with my other dogs. Her foster brother Apollo adores her.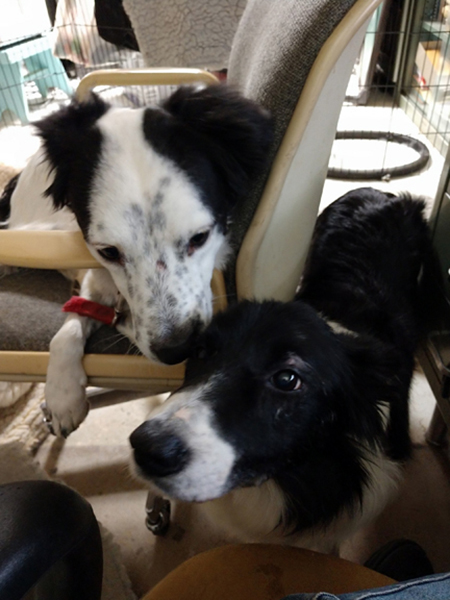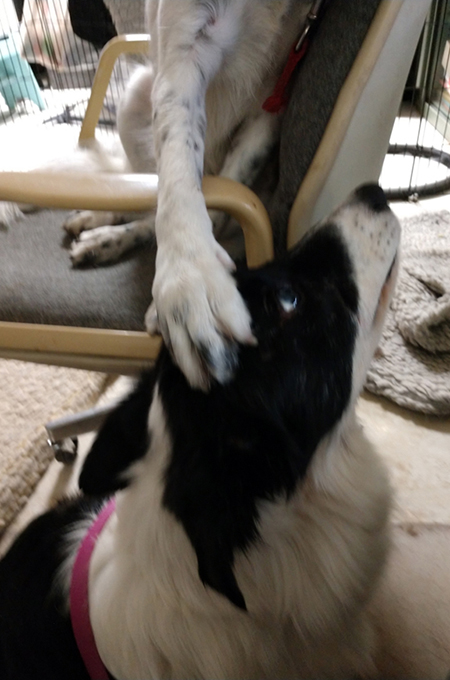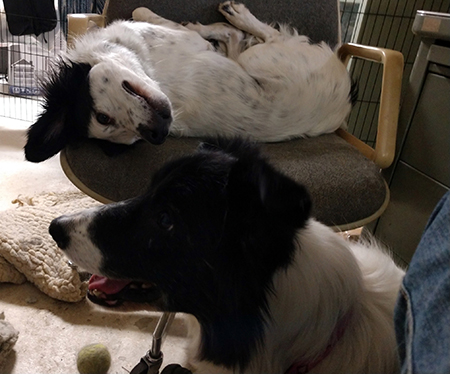 She has not learned how to play with people yet. I think she spent a lot of time all alone. And the way her teeth are, I think she spent a lot of that time in a kennel. In the yard, she will not leave my side. She needs a home with patience, and someone who will help build her confidence. She is really good at playing the poor poor pitiful me game. She stalks my cat relentlessly. I'm not worried about her harming him, but I will never leave them unattended. She will need a home without cats because if there's one around, that's the only thing on her mind. Without a cat around, she's her happy self. She loves nylabones.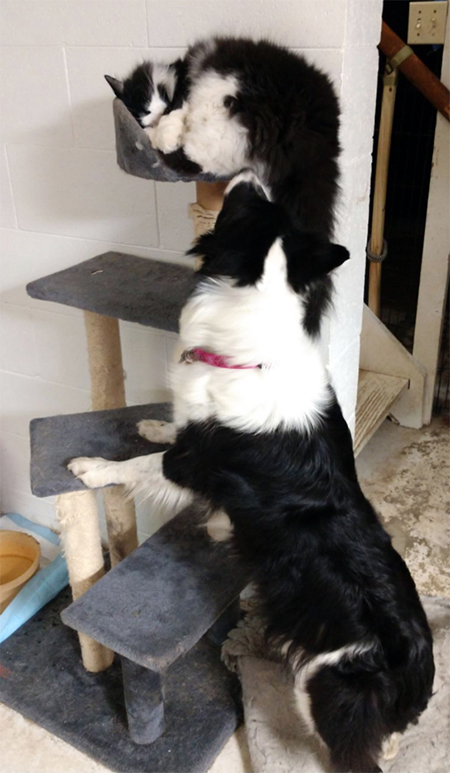 Crystal will drive you crazy, make you laugh and make you cry. She'll never be a sport dog, but she'll be a great companion dog for someone willing to look beyond her quirks and bring her out to show her how fun the world can be.
---
---
Photos
---
Videos