Captain Hook
Gender: Male
Age: 3 Months
Height/Weight: wee/tiny
House-trained: learning
Fenced yard required: Preferred
Location: Mid-Michigan
Foster Home: Tammy


Crate-trained:learning
Treat-motivated: Yes
Toy-motivated: Yes
Likes Car Rides: Yes
Good with cats: Dog-savvy cats
Good with kids: Yes
Commands: kennel up, sit, come
---
Captain Hook was adopted in October, 2017. Here he is with his new family, including sister Bonny, also adopted from GLBCR.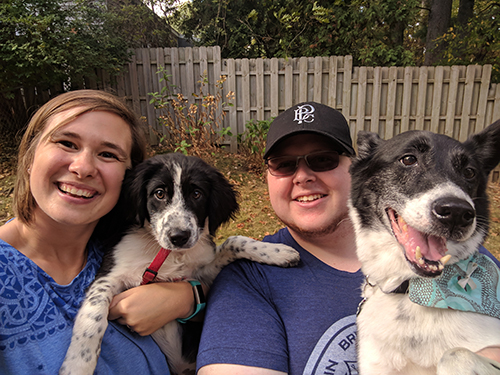 ---
Captain is the one that gets lost in the pack. He is such a sweetie pie and he follows me everywhere! He loves to climb into my lap and snuggle. He knows how to sit on command and is working on leash walking. He is getting better at the "kennel up" command and knows that his treats will follow as soon as he gets into his crate. Problem is, his brothers push him out of the way so he does not have time to think through what is asked of him. When he is on his own, he does great and is pleased when the treat is waiting for him. Captain is a great mix of fun and smarts. He will be a rockstar in his puppy classes! I would love to work him, but alas, he needs his own home to love...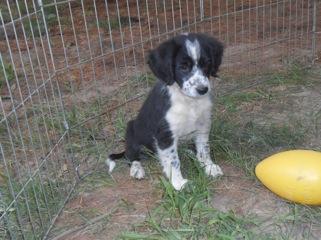 ---
GLBCR extends a hearty THANK YOU to Ruff Transport for bringing us this crate full of fun!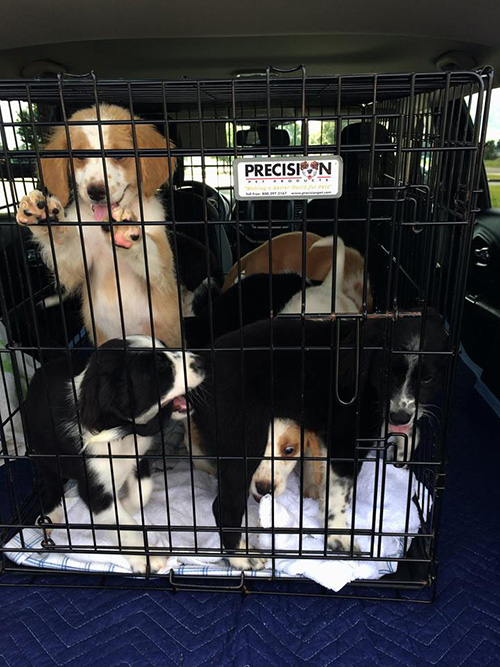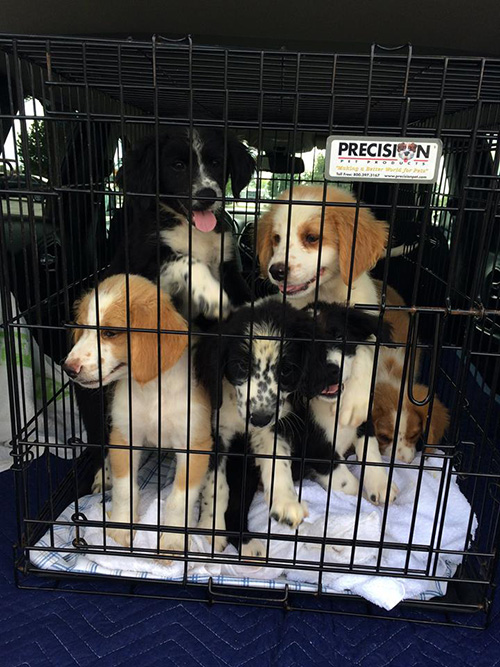 Seriously, how cute are these guys?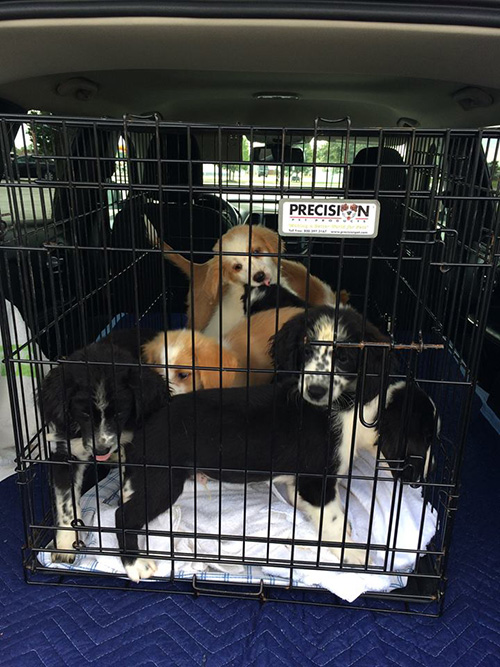 Bet you didn't think you needed this many pictures of puppies in crates, did you?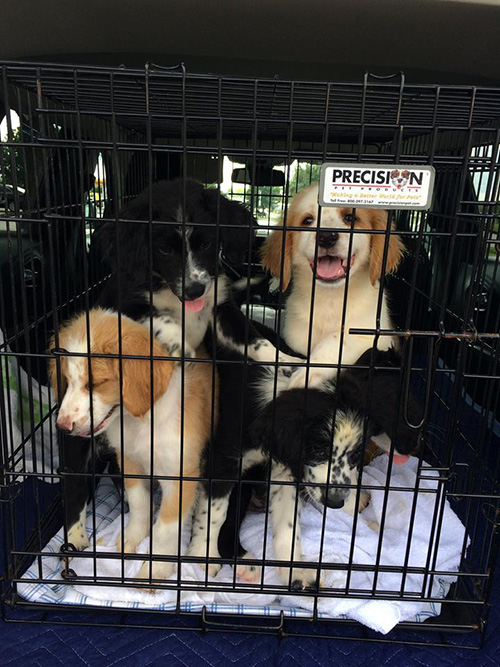 Ok, one more. But that's it.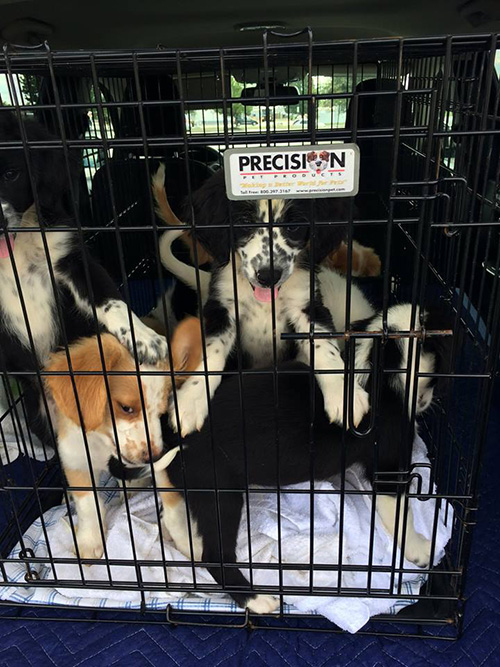 ---
---
Photos
---
Videos